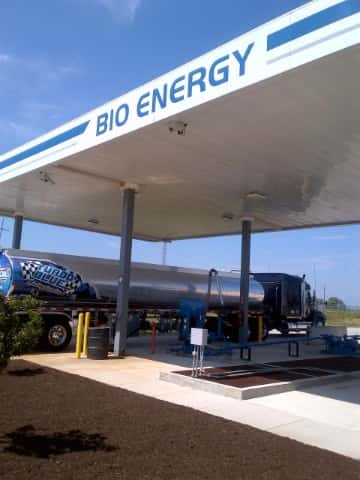 Biodiesel producer Renewable Energy Group (REG) says its REG-9000 branded B100 and B99 fuels are now available in high volumes to petroleum marketers at a terminal in Lebanon, Ohio.
The site is located across the street from Marathon and Enterprise diesel terminals, enabling easy splash-blending for petroleum jobbers in Ohio, Indiana and Kentucky, the company says. Beginning next month, the terminal will offer 24/7 access at a high-speed, metered rack.
REG recently announced that it is also establishing a B100/B99 wholesale terminal near Clovis, N.M., with product available beginning in July.