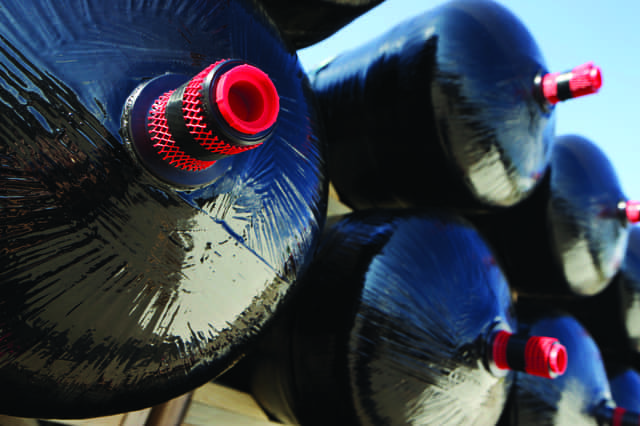 Nebraska-based Hexagon Lincoln, a subsidiary of Hexagon Composites ASA, has appointed Truck Center Companies a factory-authorized distributor of its Type 4 compressed natural gas (CNG) tanks.
Truck Center Companies, which operates Freightliner dealerships in Nebraska, Kansas and Iowa, will focus on serving the CNG needs of the heavy-duty trucking sector.
'Having manufacturing and distribution within such close proximity will improve delivery and reduce costs for customers,' says Marc Meyer, business development manager at Hexagon Lincoln. This relationship enables Hexagon Lincoln to satisfy a larger number of potential customers within the heavy-duty market.'
In addition to Hexagon Lincoln's Tuffshell CNG cylinders, Truck Center Companies will provide heavy-duty fleets with CNG storage components, complete CNG systems and warranty support.