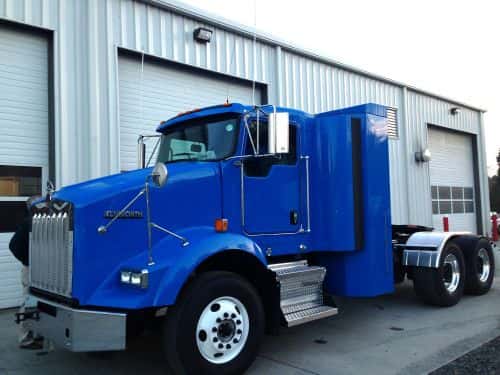 Valley Proteins Inc., a Virginia-based company that specializes in collecting and recycling animal byproducts from the food industry, is acquiring 10 Kenworth T800 daycab trucks with Cummins Westport ISX12 G natural gas engines from MHC Truck Leasing.
'We've been very interested in natural gas equipment for some time now,' says Richard Evans, Valley Proteins' director of transportation. 'There are a lot of unknown variables when switching to this technology. This partnership enabled us to explore our options in a low-risk environment.'
MHC Truck Leasing says the 10 natural gas vehicles will 'effectively reduce the amount of diesel used by Valley Proteins by 163,500 gallons annually.' The trucks are being deployed in Charlotte, N.C.
'The natural gas sector is something we continue to focus on, as more of our customers are interested in learning about this technology to determine if it fits their needs,' says Todd Harrington, vice president of business development for MHC Truck Leasing.
The company manages over 4,000 trucks and provides service in 11 states.