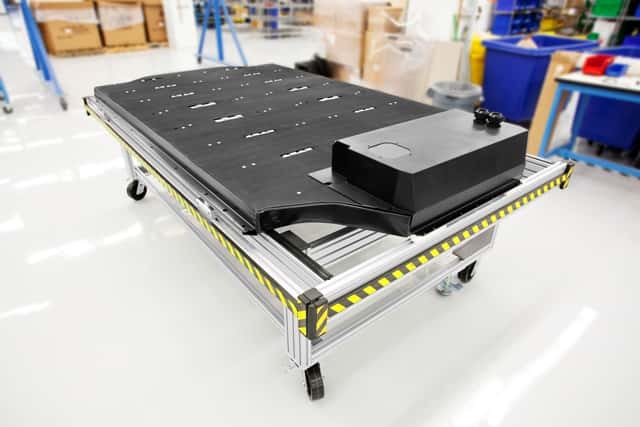 Infamous hacker Jason Hughes has revealed the potential existence of a Tesla P100D model that seems to imply a larger battery pack is on the way from the electric automaker, reports Electrek.
Hughes first gained Internet notoriety for building a stationary energy storage system from a pair of salvaged Tesla battery packs. In a tweet, Hughes released a line of cryptographic hash functions from the operating system of a salvaged Tesla Model S he has been exploring, and it didn't take long for other Tesla fans to crack the code.
The decoded value of the string of code translates to "P100D" and at the very least indicates that Tesla is entertaining the idea of a 100 kWh battery pack for its top-of-the-line, dual-motor Model S. Currently Tesla offers two battery packs, the base 70 kWh pack and the upgraded 90 kWh battery, with the latter offering up to 288 miles of range on non-performance models. A 100 kWh battery could potentially give the Model S the extra capacity needed to squeak past the 300-mile mark for range.
However, Hughes has revealed more than just a string of code, later posting a purported image of the P100D badge that he claims was a part of firmware updates going back at least two months. With the reveal of the $35,000 Tesla Model 3 slated for the end of March, the existence of a 100 kWh battery pack could be confirmed in relatively short order.