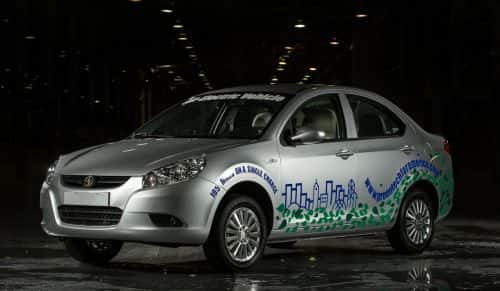 U.S.-based auto manufacturer GreenTech Automotive (GTA) is working with JAC Motors, a Chinese automotive company, to develop an all-electric vehicle that will be assembled in Horn Lake, Miss.
The five-passenger sedan will use GTA's electric powertrain, 19 kWh battery pack and battery management system, coupled with JAC's Rejoice vehicle platform. The vehicle is estimated to have a range of over 100 miles on a single charge, which takes six to eight hours to achieve.
'The five-passenger sedan is a natural complement to our two-passenger MyCar product line,' says Marianne McInerney, executive vice president of sales and marketing for GTA. 'MyCar, which offers consumers a fun, affordable driving experience, is already seeing strong response, achieving distribution agreements for the sale of more than 30,000 units over the next three years.'
GTA and JAC will initiate pilot-scale production of approximately 2,000 units of the sedan later this year.