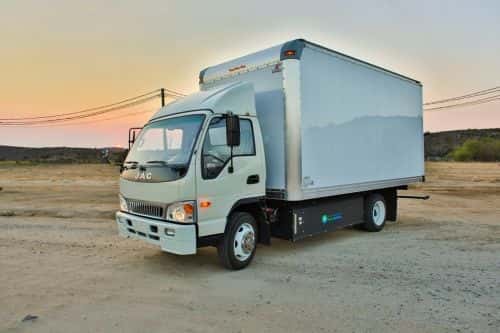 The California Energy Commission (CEC) has approved a joint application from Greenkraft Inc. and Efficient Drivetrains Inc. (EDI) for a grant to develop a compressed natural gas (CNG)-hybrid electric vehicle.
The CEC's Energy Research and Development Division is awarding the companies up to $900,000 to support the design of a Class 4 vehicle that combines Greenkraft's CNG truck technology with EDI's plug-in hybrid electric vehicle (PHEV) technology.
Greenkraft will supply the CNG truck to EDI, which will integrate its PHEV powertrain. The new CNG-PHEV commercial vehicle is being designed to highlight the fuel economy improvements that can be realized by combining natural gas and hybrid-electric technology.
California-based Greenkraft develops and manufactures CNG and propane autogas forward-cabin trucks, alternative fuel systems and alternative fuel engines.