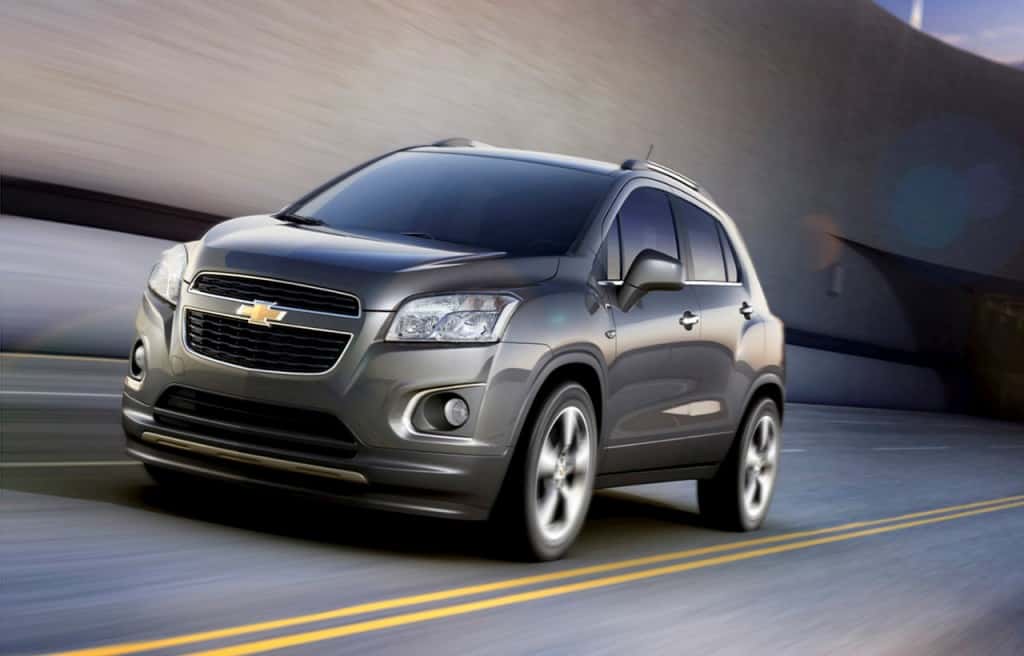 Green Bridge Technologies (GBT), the new NGV division of alternative fuels systems manufacturer ICOM North America, has launched its brand in Washington, D.C., in conjunction with Transportation Energy Partners' Energy Independence Summit (EIS). The three-day event raises awareness among federal policymakers about alternative fuels and alternative fuel vehicle technologies and how they help the nation move to more environmentally sustainable energy use while reducing dependence on imported oil.
At EIS, GBT representatives are showcasing a compressed natural gas (CNG) Chevy Trax. GBT's dedicated CNG vehicle lineup also includes the Buick Encore, Chevy Cruze and Chevy Sonic, all featuring Crazy Diamond Performance ECODrive technology. The event is the first stop on a 30-day road tour that will travel up the Mid-Atlantic coast through Maryland, Delaware, eastern Pennsylvania, New Jersey, New York, and Connecticut. Then it will head west through upstate New York and Pittsburgh before heading on to Ohio, Indiana and Illinois before finally heading back to the company's base in New Hudson, Mich.
"This tour is the first in a series we're coordinating across the country to introduce our brand and vehicle lineup to our Clean Cities Coalition and natural gas company allies," says GBT CEO Albert Venezio. "It also provides prospective fleet customers the chance to get behind the wheel. Our sub-compact and compact sedans and SUVs fit a niche that no other NGV supplier currently fills," adds Venezio.
"GBT is proud to offer CNG vehicles that are among the cleanest combustion vehicles in the world," says GBT chairman Ralph Perpetuini.
GBT's initial lineup of vehicles is U.S. Environmental Protection Agency-certified to Tier 2 Bin 3 emissions levels.
The Chevy Trax is a compact SUV with the fuel economy of a car and the versatility of a full-size SUV. Its 1.4L turbo-charged engine delivers 130 horsepower and 150 ft-lb torque and, with 35/25mpg (highway/city) fuel economy, its 8.5 gasoline gallon equipvant fuel capacity easily translates into a range of 250+ miles. A turbo-charged 1.4L engine also powers the Buick Encore, and the Chevy Cruze and Sonic platforms are offered with either a 1.4L turbo or 1.8L naturally aspirated natural gas engine. Additional GM platforms are in development and certification testing with GBT partner Crazy Diamond Performance.
Additional road tours are slated for the West Coast and the Southeast later this spring.