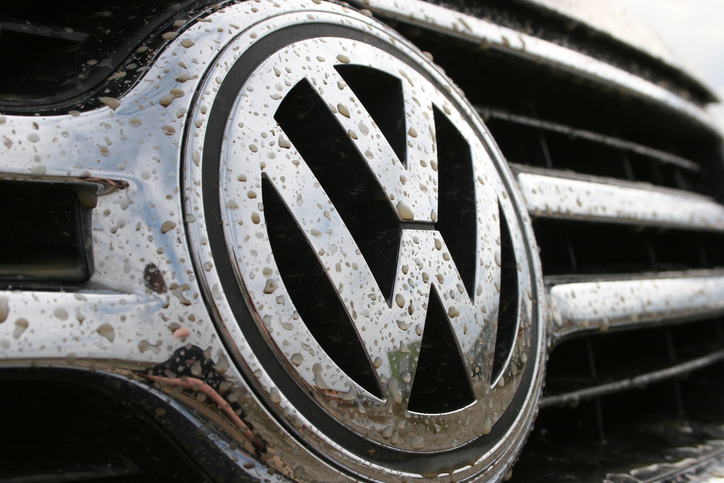 In the latest news following Volkswagen's Dieselgate scandal, the California Air Resources Board (CARB) today announced that it filed a consent decree for its final settlement with the Volkswagen Group of America (VW).
Per the agreement, the company will be required to pay an additional $153.8 million to California over the company's use of illegal "defeat devices" in 2009-2016, 2.0- and 3.0-liter diesel passenger cars.
Prior to today, VW had paid $533 million to California, of which $422 million will flow to the state through a mitigation trust. Today's additional consent decree was negotiated by attorneys and technical experts from CARB and the California Attorney General's Office and is subject to court approval.
Notably, the overall VW settlement is the largest ever for violations of vehicle air quality rules.
"This payment to the State of California closes another chapter in the so-called 'dieselgate' case against Volkswagen, but it is not the end of the story," says CARB Chair Mary Nichols. "There are still consumers waiting to find out the future of their cars. CARB is working with U.S. EPA to determine if the remaining vehicles can be modified."
"What Volkswagen did was categorically unacceptable," says Attorney General Xavier Becerra. "At the California Department of Justice, we've been holding Volkswagen accountable since we learned of their inexcusable actions. One thing should be crystal clear: Wrongdoers who believe they can run and hide are sorely mistaken."
CARB explains that the $153.8 million represents penalties for air quality violations and the costs of the agency's investigation. This consent decree is in addition to the following:
More than $422 million VW must pay into a national trust to mitigate environmental harm in California;
$800 million in zero-emission vehicle (ZEV)-related investments that VW must perform in California pursuant to an investment plan approved by CARB, as previously reported;
$25 million VW has paid to CARB to support ZEV investment programs, including vehicle replacement programs, for low-income residents;
Consumer relief, including restitution and modification or buy back of the affected vehicles;
$86 million it has paid to the California Attorney General's office for civil penalties and costs; and
Any additional mitigation payments VW is required to make if it fails to modify or buy back at least 85% of the subject vehicles in California.
Today's agreement also includes an injunction requiring the company to implement a corporate compliance program, conduct enhanced vehicle testing, and undertake a series of audit and reporting obligations to ensure future compliance with U.S. and California laws and regulations.
Click here for the consent decree.