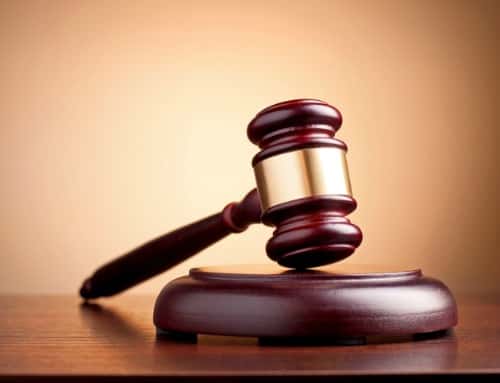 Volkswagen AG, maker of the Audi, Lamborghini and Porsche brands, has agreed to provide more than $15.3 billion in response to its diesel emissions cheating scandal and, further, intends to expand its investment in electric vehicles (EVs), according to a Volkswagen release and a court document filed today by a U.S. District Court in San Francisco.
Volkswagen reached settlement agreements with the U.S. Department of Justice (DOJ) and the state of California; the U.S. Federal Trade Commission; and private plaintiffs represented by the Plaintiffs' Steering Committee to resolve civil claims for approximately 475,000 eligible Volkswagen and Audi 2.0-liter TDI vehicles in the U.S.
This move comes after the company was found to have deliberately deceived regulators by rigging environmental tests since 2009 – a scandal now referred to as "Dieselgate." As reported, covert software was installed on the vehicles' diesel engines that would turn off emissions measurement data outside of laboratory settings, allowing them to emit up to 40 times the legal limit of nitrogen oxide.
Under the settlement, approximately $10 billion will be used to either buy back or fix the "cheating" vehicles, $2.7 billion in fines will go to the U.S. Environmental Protection Agency and the California Air Resources Board to offset diesel emissions, and $2 billion will be invested in green energy funds and zero-emission vehicle efforts, which would include the development of EVs. Volkswagen is expected to reimburse individual vehicle owners with payments between $5,100 and $10,000.
Further, the company also settled with 44 individual states; Washington, D.C.; and Puerto Rico to settle their suits for an approximate $603 million – bringing the total settlement to more than $15.3 billion. Lawyers involved in the case are calling this the largest auto-related class-action settlement in U.S. history.
Volkswagen has yet to reach a resolution for affected vehicles with 3.0-liter TDI V6 diesel engines.
"We take our commitment to make things right very seriously and believe these agreements are a significant step forward," says Matthias Muller, CEO of Volkswagen AG. "We appreciate the constructive engagement of all the parties and are very grateful to our customers for their continued patience as the settlement approval process moves ahead. We know that we still have a great deal of work to do to earn back the trust of the American people. We are focused on resolving the outstanding issues and building a better company that can shape the future of integrated, sustainable mobility for our customers."
The settlement will go into effect once it receives judge approval.
As previously reported, the company recently announced plans to launch more than 30 battery-powered electric vehicles (BEVs) over the next 10 years, forecasting that its BEV sales will reach between 2 million and 3 million units in 2025. With the settlement today, Volkswagen made clear that a significant portion of funds is now to be invested in EVs and building out the U.S. EV charging network.
Mueller made the announcement to go electric last week as he revealed its new strategic business plan, entitled "TOGETHER – Strategy 2025," which emphasized e-mobility. It is expected that the company will increased its in-house expertise in battery technology – as improving battery range continues to be a main focus of the industry – in order to make this new business plan a success.
Muller commented that Volkswagen needs to develop more EVs in order to adhere to the government restrictions on emissions from carbon-dioxide and greenhouse gases. He added that although the company's new drivetrain strategy has a strong focus on this electrification initiative, combustion engines will still account for approximately two-thirds of the new market volumes in 2030.
This commitment comes on the heels of EVgo's launch as an independent company, promising to make significant investments in EV charging infrastructure and to partner with new auto companies shifting to EVs. It seems likely that Volkswagen may look to partner with networks such as EVgo in order to meet its obligations under the settlement.
Reuben Munger, managing director of Vision Ridge Partners, comments, "EVgo welcomes large investments in EV infrastructure, and as the owner of the nation's largest public high-speed charging network, we stand ready to help Volkswagen and any other OEMs ready to accelerate U.S. deployment of EVs.
"We're seeing movement from all the auto OEMs toward a recognition that electric vehicles are here to stay – and alongside that, a recognition that they're not just better for the environment, they're better performing for consumers," Munger adds. "Between the broader industry recognition of the value of electric vehicles and large infrastructure investments from partners like Nissan, BMW, and the $2 billion VW will be spending following the settlement agreement, the future is bright for Americans looking to drive cleaner and better cars."
While that may be the case, it seems clear that Volkswagen's legal problems are not over.
Following Dieselgate, Volkswagen may face a criminal inquiry by the DOJ and an investigation by several attorneys general for defrauding consumers. More details to come as the story continues to unfold.