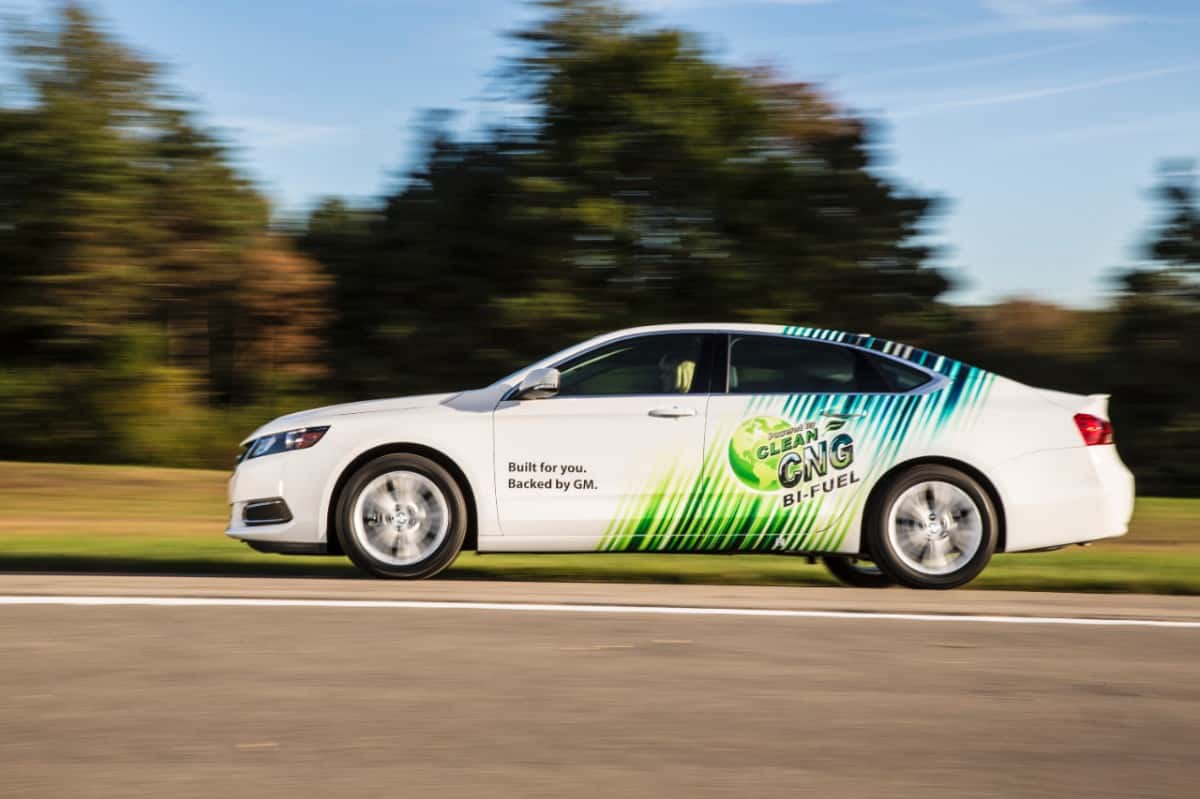 General Motors has delivered its model-year 2015 bi-fuel Chevrolet Impala to about 200 customers following a long delay, according to a report from The Detroit News.
Initially announced in late 2013, the full-size sedan uses both compressed natural gas (CNG) and gasoline. The bi-fuel vehicle was originally slated to be available in summer 2014, but deliveries were delayed for about a year to address undisclosed quality issues.
The Detroit News report says a Chevrolet spokesperson confirmed that the company has since delivered approximately 200 of the 2015 bi-fuel Impalas.
"We did voluntarily delay delivery on initial orders of the 2015 model year to ensure the technology performed with the highest quality standards, but we have since made those deliveries months ago," the spokesperson said, adding that the company has received more bi-fuel Impala orders and is now working on a model-year 2016 version.
When first announced, the 2015 bi-fuel Impala joined the dedicated CNG Honda Civic as the only OEM CNG offerings in the passenger-vehicle class for the North American market. However, Honda discontinued the CNG-powered Civic earlier this year.
The full Detroit News report is available here.