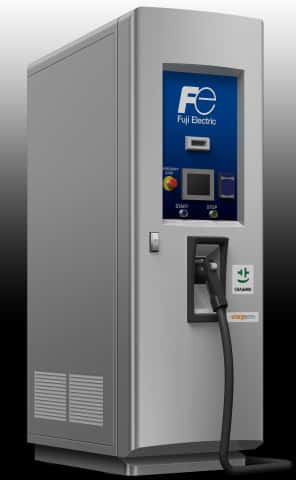 Fuji Electric Corp. of America is introducing a new platform of UL-certified 25 kW DC fast chargers for electric vehicles (EVs) – a 'slimmer, sleeker version' built off the company's proprietary design.
Fuji Electric, which debuted its first DC quick charger in 2008, says the product is compliant with CHAdeMO standards and meets all requirements for both small- and large-scale installations. The new platform also integrates the ChargePoint network, which enables users to locate and reserve available stations via mobile phone applications, as well as track and manage charging costs.
The company adds that the new model will be available for sale in North America next month.