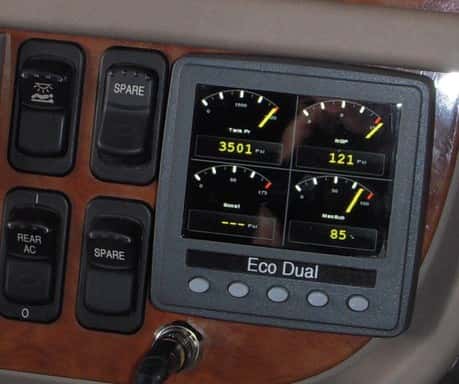 EcoDual LLC, a provider of natural gas conversion systems for heavy-duty trucks, and truck dealership Freightliner of Arizona have formed a distribution and servicing agreement whereby Freightliner of Arizona will make EcoDual's conversion platforms available through its locations in Tolleson, Chandler, Flagstaff and Tucson.
'Freightliner of Arizona connects EcoDual directly into the largest original-equipment truck network in the U.S.,' says Scott Myers, president and CEO of EcoDual, noting that the dealership will serve as 'the conduit for bringing together a national network of Freightliner dealers to sell and support the EcoDual product line.'
'EcoDual natural gas conversions deliver tremendous fuel cost savings to our customers,' adds Danny Cuzick, owner and president of Freightliner of Arizona. The dealership not only sells and services heavy-duty natural gas trucks, but its EVO CNG sister company is currently engaged in the build-out of CNG refueling stations.
EcoDual, which offers a lease-to-own financing program to support fleets' natural gas vehicle conversions, says its dual-fuel systems carry a two-year/250,000-mile warranty. The systems can be configured to achieve a range exceeding 900 miles, and they can run on CNG or liquefied natural gas (LNG).
Photo courtesy of EcoDual