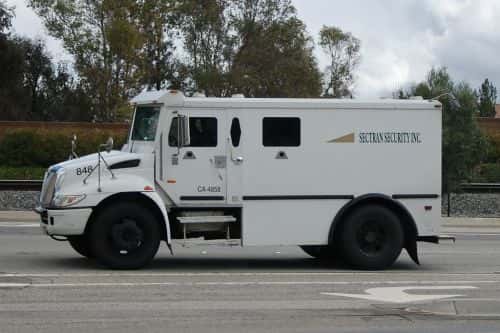 In California, two companies have partnered to convert a fleet of six armored trucks operated by Sectran Security into plug-in hybrid electric vehicles (PHEVs) that run on electricity and renewable natural gas (RNG).
North American Repower – a natural gas engine management and conversion technology company – and Efficient Drivetrains Inc. – a PHEV drivetrain solutions company – say the fleet includes 26,000-pound, Class-5 medium-duty vehicles.
According to the companies, the Sectran Security trucks currently make frequent stops as part of their highly congested urban routes. At each stop, the engines are kept idling for security purposes, but they risk violating California's strict diesel idling regulations, which prohibit idling the engine for more than five minutes.
With the modernized trucks, Sectran can eliminate engine idling by operating in all-electric mode during stop-and-go operations on urban routes and in hybrid mode during highway operations. The partners say the demonstration trucks will enable Sectran to reduce annual diesel consumption by over 31,000 gallons, significantly reduce annual fuel costs and reduce emissions by 99.9%.
Â
The companies say the collaboration gained support from a $3 million grant from the California Energy Commission, thus leveraging an additional $3 million in private investment and creating five advanced vehicle jobs. The demonstration trucks will be on the road in the Los Angeles area in 2016.