On Thursday night, Tesla finally unveiled the Tesla Semi, an all-electric, bullet-shaped truck expected to have a range of up to 500 miles per charge.
Tesla CEO Elon Musk introduced the vehicle at a live-streamed event in Hawthorne, Calif. The launch of the electric semi truck had experienced delays, which Musk explained in an October Tweet were due to the energy company's "diverting resources to fix Model 3 bottlenecks & increase battery production for Puerto Rico & other affected areas."
During the event, Musk touted the Tesla truck's performance, claiming that the semi could go from zero to 60 mph without a load in five seconds – and in 20 seconds with an 80,000-pound load. He also said the truck could reach a speed of 65 mph up a 5% grade, and its sleek shape makes the semi more aerodynamic, with a lower drag coefficient than a Bugatti Chiron sports car.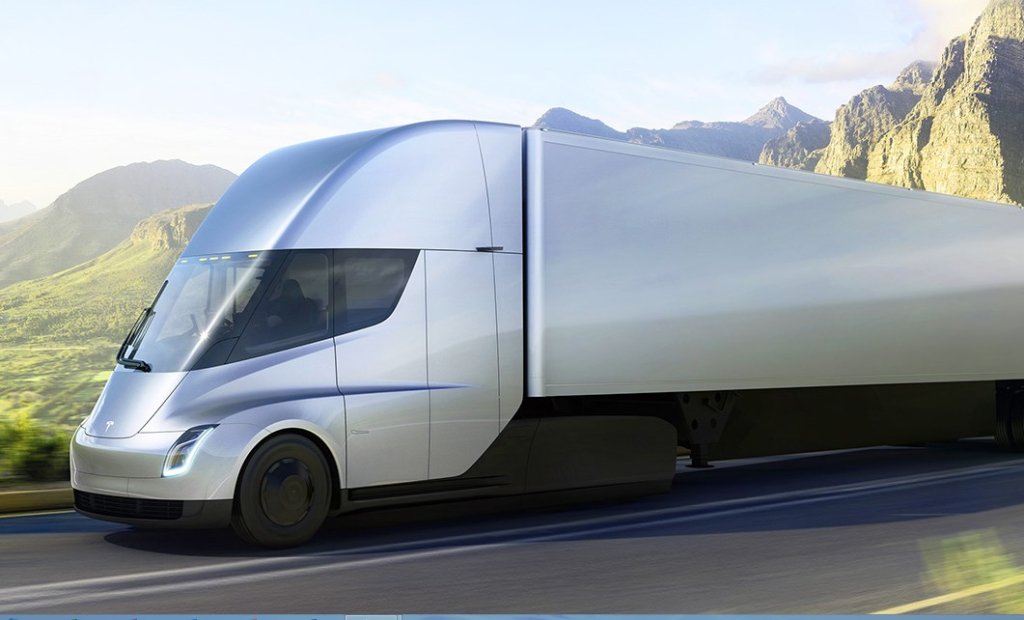 Musk also noted the semi's safety features, including "thermonuclear explosion-proof glass," a centered driving position and standard "enhanced autopilot," which can help avoid collisions. He said the semi is "unlike any truck that you've ever driven," adding, "I can drive this thing, and I have no idea how to drive a semi."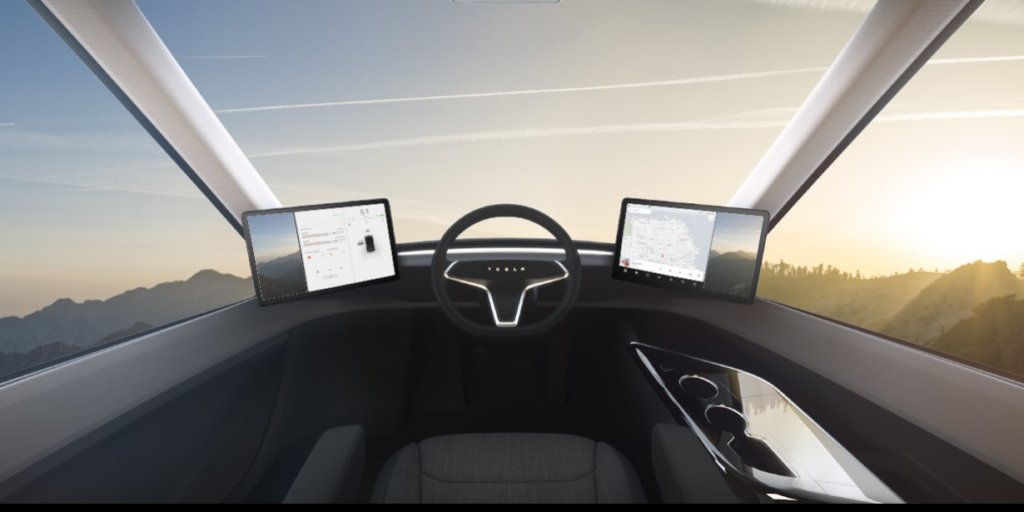 The powertrain also comes with a hefty warranty, with Musk declaring, "We guarantee this truck will not break down for a million miles."
The semi would be able to recharge in as little as 30 minutes. "While you're unloading your cargo, you can charge," he said. "By the time you're done with your break, the truck will be ready to go. You will not be waiting for your truck."
Although Musk did not mention how much the semi will cost, he said the fuel savings would help lead to a two-year payback period.
"It's not just economic suicide to use one diesel truck; it's economic suicide for rail," Musk said. "This beats rail."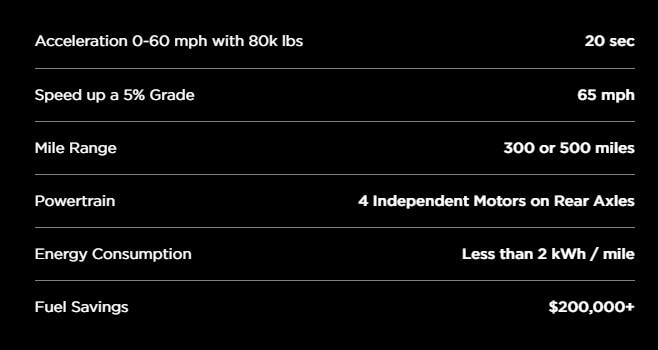 Although production isn't even expected to start until 2019, Tesla is taking truck reservations for $5,000 and has already received pre-orders from at least two companies.
Wal-Mart has reportedly reserved 15 Tesla Semi trucks to test out, including 10 in Canada and five in the U.S. According to CNBC, the major retailer said in a statement, "We have a long history of testing new technology – including alternative fuel trucks – and we are excited to be among the first to pilot this new heavy-duty electric vehicle."
Meanwhile, J.B. Hunt Transport Services Inc., an Arkansas-based supply chain solutions provider, announced that it has made a reservation to buy "multiple" Tesla Semis, which it plans to deploy for West Coast operations.
"Reserving Tesla trucks marks an important step in our efforts to implement industry-changing technology," said John Roberts, president and CEO of J.B. Hunt, in a press release. "We believe electric trucks will be most beneficial on local and day routes, and we look forward to utilizing this new, sustainable technology."
Initial reactions to the Tesla Semi from trucking industry stakeholders have been mixed. According to The Verge, Chris Spear, president and CEO of the American Trucking Associations, said, "We've got a lot of alternative fuel technologies that are already being deployed, so adding electric into the mix is certainly welcomed. It is the future. Tesla has certainly made their mark on the passenger vehicle side; it was just a matter of time before they entered our fray."
Despite its flashy event, Tesla isn't the first to plan the roll-out of an all-electric heavy-duty truck. Several other companies, such as Daimler's Mercedes-Benz, Cummins and Nikola Motors, previously unveiled trucks of their own, each in its own stage of development.
Nonetheless, NGVAmerica, the national trade association for natural gas vehicles, has questioned the near-term commercial viability of electric semis and made the case for natural-gas-powered heavy-duty trucks.
Following the announcement of what the group called "an eventual electric truck by Tesla," NGVAmerica President Daniel Gage said, "Pronouncements grab headlines and not much else. But clean technology natural gas trucks on our roadways today are already making a difference to improve our air and reduce our carbon footprint.
"NGVAmerica member companies have been manufacturing safe, efficient, affordable, cleantech vehicles and powertrains for decades," Gage continued, adding, "Don't wait to clean our air tomorrow. Start today with available natural gas technology."
During the Tesla event on Thursday, Musk also revealed "one more thing," surprising the audience with Tesla's next-generation electric Roadster sports car. He claimed the new Roadster will be the "fastest production car ever made."
"The point of doing this is to just give a hardcore smackdown to gasoline cars. Driving a gasoline sports car is going to feel like a steam engine with a side of quiche," said Musk.
All images are courtesy of Tesla, and the edited YouTube video of Tesla's live-stream event below is courtesy of The Verge.