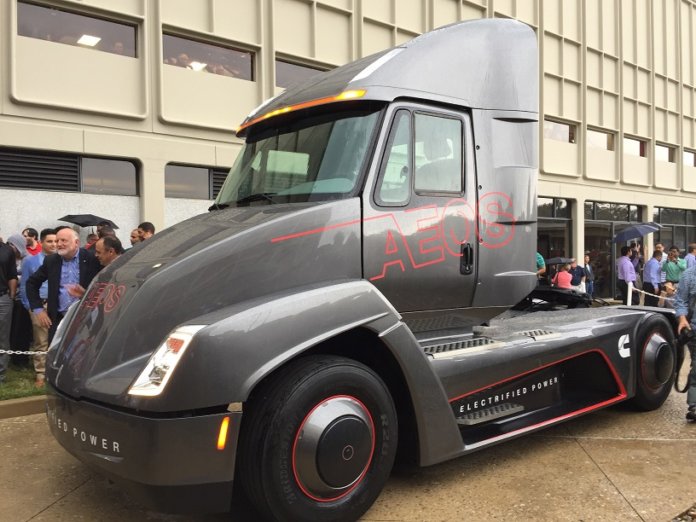 Cummins Inc. has debuted a fully electric Class 7 demonstration "Urban Hauler Tractor," dubbed AEOS.
The daycab truck uses a 140 kWh battery pack that offers a range of about 100 miles on a single charge for city driving. The range is extendable to 300 miles with additional battery packs. The weight of the electric powertrain is roughly equal to that of the removed engine, after-treatment equipment, transmission and fuel tank of a Cummins 12-liter diesel tractor.
When paired with a trailer, the tractor has a gross vehicle weight rating limit of 75,000 pounds, Cummins says.
A regenerative braking system and the potential for solar panels on the trailer roof can send energy to the battery pack. Also, air drag is reduced by replacing side mirrors with an in-dash camera system, as well as its highly streamlined design. The tractor has a well-sealed truck body and underbody, with no front radiator intrusion.
According to coverage in Forbes, the AEOS recharges in about an hour, but the company is shooting to achieve a 20-minute recharge time by 2020.
Production is set to begin in 2019, with AEOS technology first being targeted to bus and commercial truck fleets.