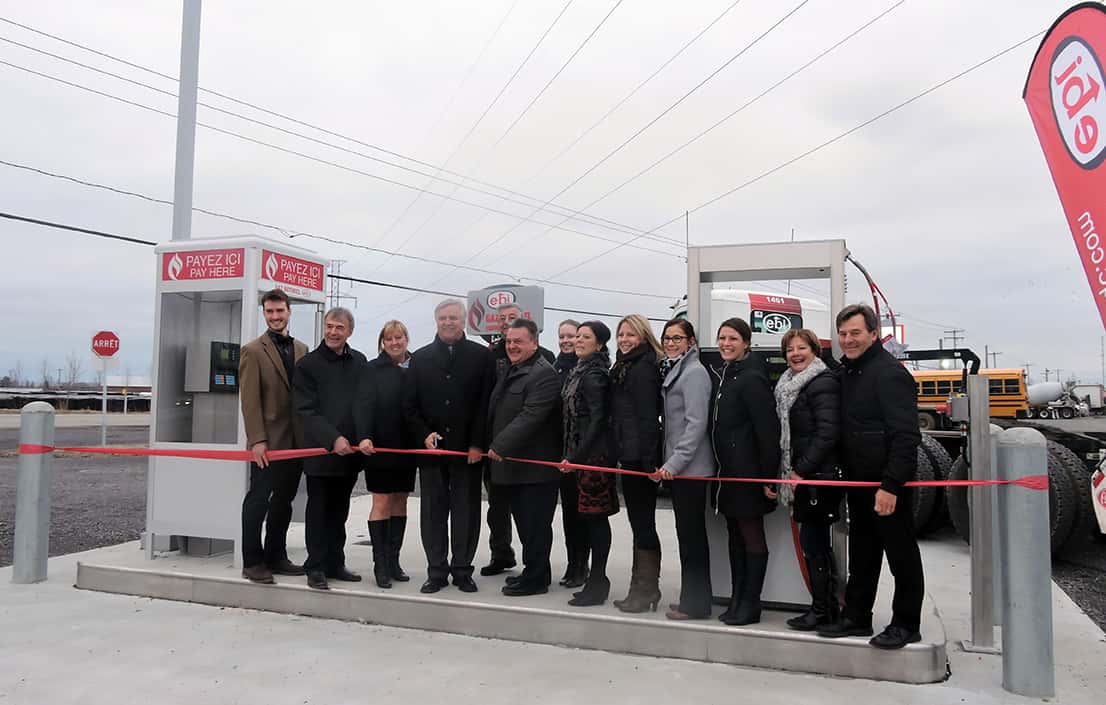 EBI, a Quebec-based recycling and material management company, has opened another public-access compressed natural gas (CNG) fueling station.
Located in Joliette, Quebec, next to Techno Diesel, a service center for trucks and trailers in the Lanaudiere region, the new station represents EBI's fourth CNG facility in the Canadian province: The company already has public stations in Montreal-Est and Berthierville, as well as a private station in St-Felicien.
"The business relationship between EBI and Techno Diesel has lasted for several decades, and this project raises that cooperation to another level," says Caroline Thuot, general manager of Techno Diesel. "In fact, interest in the use of natural gas has multiplied in recent years, and Techno Diesel customers are no exception to this trend."
Since 2003, EBI has produced renewable natural gas using biogases extracted from its technical landfill site. In addition to providing CNG and related services to customers, the company also operates more than 110 CNG-fueled trucks, itself.
"We offer a service that is unique in Quebec. In addition to producing renewable natural gas, we offer our clients turnkey solutions for CNG fueling and CNG truck leasing," says Olivier Sylvestre, manager of natural gas transportation development for EBI. "We have the expertise to accompany our clients in transitioning their fleet of trucks to this fuel of the future."