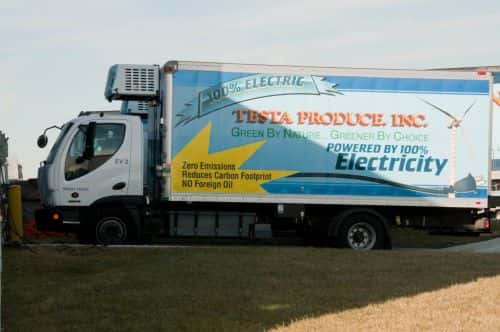 Smith Electric Vehicles and truck-body builder Kidron have supplied two all-electric trucks to Testa Produce Inc., a Chicago-based food distributor, for use in the company's downtown Chicago delivery routes.
'The new electric trucks will help us diversify our fleet, give us added flexibility and reduce our carbon footprint even more,' says Stephanie Testa, distribution manager. 'We're excited to get them on the road.'
Testa already has more than 60 delivery trucks that run on biodiesel, as well as a 100% hybrid-electric corporate fleet. The company is also adding compressed natural gas vehicles to its fleet this year.
'Electric vehicle technology has advanced to the point where it's now possible for us to begin making zero-emission deliveries to our Chicago customers,' adds Peter Testa, the company's president. 'It's a logical next step for us.'