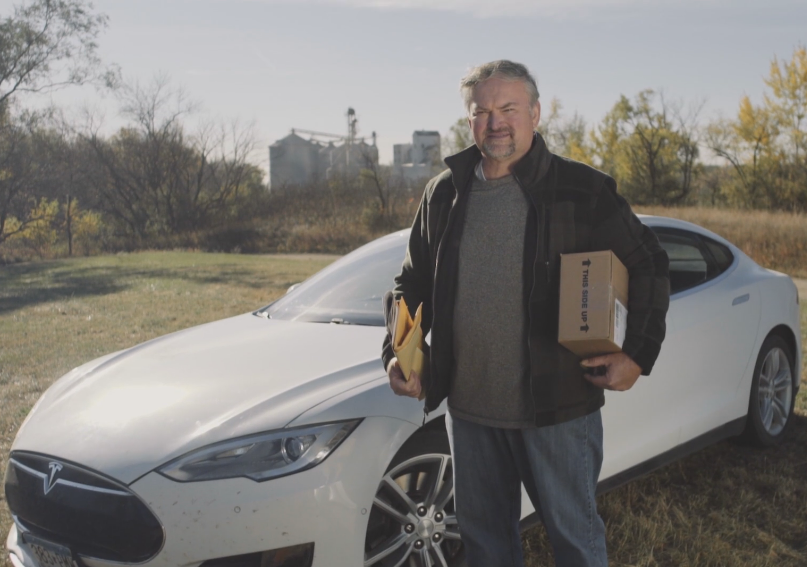 In some rural communities, the U.S. Postal Service allows mail couriers to choose their delivery vehicles. Courier Henry Nelson, who services Ortonville, Neb., has been driving a Tesla Model S 85 since October 2014, and he has nothing but good things to say about the all-electric sedan in this video from the automaker.
Nelson says he drives, on average, 124 miles a day to deliver mail, and about 80 of those miles are over rough gravel roads. He was drawn to the Model S by its high reliability ratings and low fueling costs, saying he had spent between $25 and $30 a day filling up conventional vehicles.
Nelson estimates it costs him just $3 a day to charge his Tesla Model S.
The Model S has plenty of room to fit all his deliveries, says Nelson. After having driven over 38,000 miles in just over a year of ownership, he finds that the only regular maintenance he has to perform is the occasional cleaning.