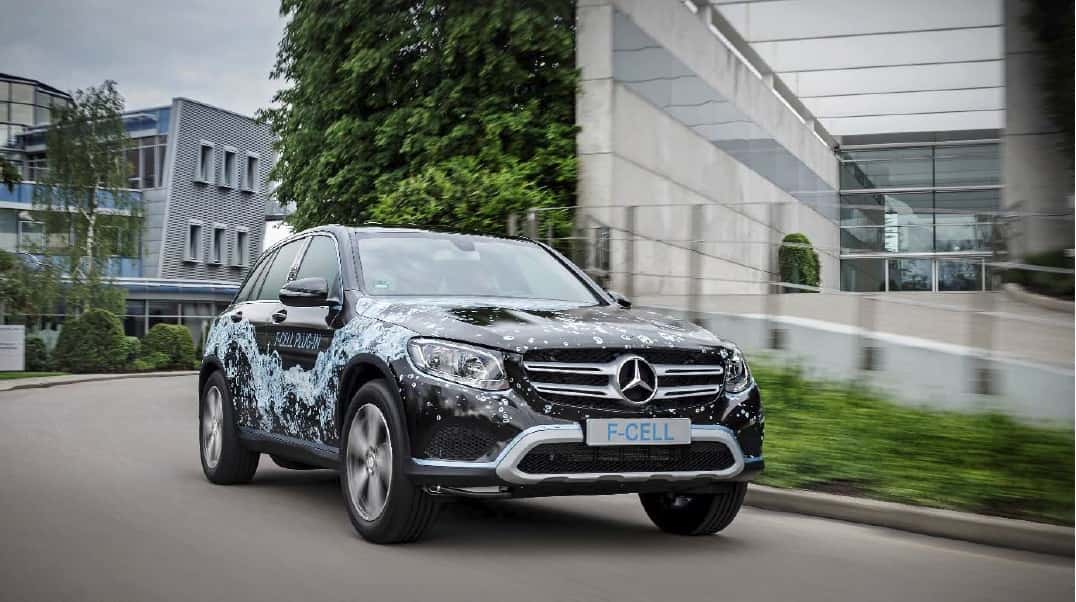 Norway-based Hexagon Composites says that its fully owned subsidiary Hexagon Lincoln has been selected by Daimler AG to supply compressed hydrogen gas (CHG) cylinders for Daimler's next generation of fuel cell electric vehicles – the Mercedes-Benz GLC F-CELL, to be presented in 2017.
Hexagon Composites says a new generation (Type 4) of cylinders was developed for the new vehicle model.
According to the company, Type 4 cylinders provide higher performance in extreme pressure, temperature and fatigue situations. Further, Hexagon adds that CHG is stored at 700 bar/10,000 psi, and the GLC F-CELL range is about 500 km/310 miles and can be refilled in about three minutes – the same time as a conventional combustion vehicle.
"Fuel cell technology is an integral part of our powertrain portfolio. The extremely short refueling time is one of the biggest assets of a fuel cell vehicle," adds Christian Mohrdieck, director of fuel cells at Daimler AG.
Photo courtesy of Daimler AG