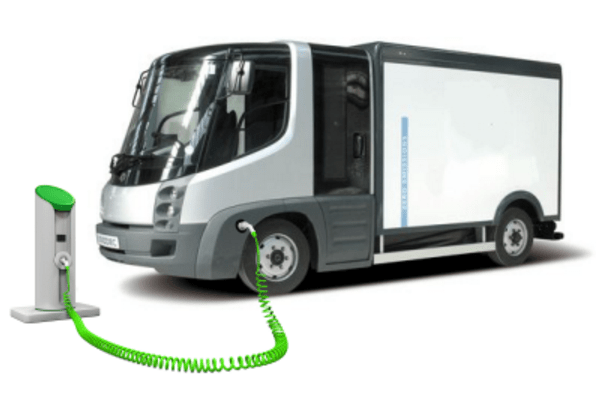 Cyber Switching Solutions Inc., a power management company, has revealed the next product in its line of electric vehicle (EV) charging solutions.
The Electric Vehicle Master Controller – High Current, or EVMC-HC, provides the same electrical infrastructure cost reductions offered by Cyber's EVMC but is designed for the higher voltages and current of medium- and heavy-duty electric buses and trucks, the company says.
Using the product's rotational charging capability, the EVMC-HC reduces the electrical infrastructure needs by up to 75%, while still providing the necessary charging most fleets need, according to Cyber.
"The vast majority of fleet facilities simply don't have enough available power to charge the electric trucks, vans or buses they'd like to deploy," says Chuck Reynolds, Cyber Switching's CEO. "We've enhanced our standard EVMC to be able to work with high-current charging needs."
As reported, the EVMC-HC enables the following:
Allows for a single high-current circuit to power up to four EV charging stations;
Switches the power to multiple charging stations in a "round-robin" scenario rotating on a timed and a charging-status basis; and
Can be customized to handle any and all types of high-current needs, from DC fast chargers, to heavy-duty bus or truck chargers.
The company notes that medium- and heavy-duty EVs are gaining popularity as zero-emission solutions; however, these vehicles require high-current charging, which can require wholesale, and very expensive, upgrades to the main service.
"In many cases, clients are required to pay tens of thousands of dollars to their utilities just for transformer upgrades," continues Reynolds. "In some cases, the power is simply not there."
Further, Cyber says that the EVMC-HC also will provide a significant reduction to utility demand.
"We have had dialogues with fleet managers who need to deploy EV buses but fear utility demand charges alone could create major cost overruns," says Reynolds. "Demand Charges are a serious impediment to fleet deployment of high-current electric vehicles. These larger EVs need much more power than consumer EVs. Imagine plugging in 20 480 V, 126-amp chargers at the same time. Demand charges would go through the roof."
As previously reported, Cyber Switching launched the first phase of its EVMC rollout back in June as the first step in its efforts to allow cost-effective deployment of EV charging stations in a variety of environments.