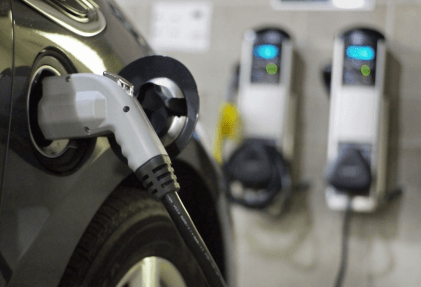 Cyber Switching Solutions Inc., a provider of power distribution and power management products, has launched the first phase of its Electric Vehicle Master Controller (EVMC) rollout, which is designed to optimize existing and new EV charging systems.
Created to work with myriads of charging stations, the EVMC adds efficient power management and allows for cost-effective deployment of EV charging stations in a variety of environments. The company's patented method switches power to multiple charging stations in a "round-robin" scenario so that a single electrical line can feed multiple charging stations, with power incrementally rotating on a timed as well as a charging status basis to each the attached vehicle.
CEO Chuck Reynolds asserts that after having completed product development and testing procedures, the EVMC was found to provide a high level of performance and energy-saving benefits. Customers are expected to see a quick return on investment, and facility managers are expected to see a reduced electric bill.
Cyber Switching says it is seeking to fill a few of the remaining slots for their EVMC pilot program. Once qualified, they will work closely with facility managers, architects and electrical contractors throughout this phase.