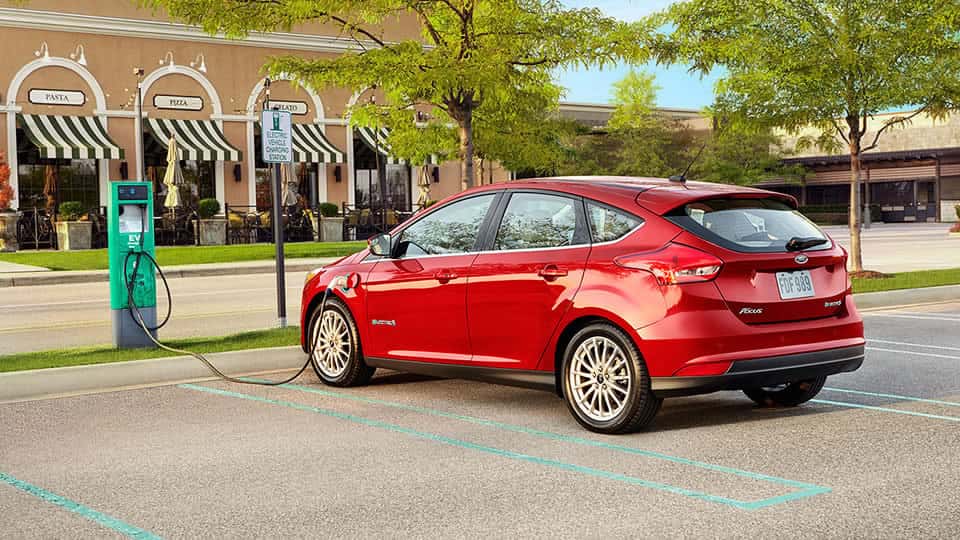 Connecticut's Department of Energy and Environmental Protection (DEEP) has announced additional support for promoting electric vehicle (EV) sales, with additional funding for consumer rebates and grants for state agencies and local governments.
"With the Connecticut International Auto Show opening Friday at the Connecticut Convention Center, now is the perfect time to focus attention on the advantages offered by EVs," says DEEP Commissioner Robert Klee. "We're doing just that by making an additional $1 million in funding available for a rebate program that's putting money right back in the pocket of those who purchase an EV and making another $1 million in grants available to state agencies and cities and towns who want to purchase EVs for their fleets and install charging stations for public use."
DEEP's consumer rebate program – known as the Connecticut Hydrogen and Electric Automobile Purchase Rebate Program (CHEAPR) – provides a cash rebate of up to $3,000 for Connecticut residents, businesses, and municipalities that purchase or lease an eligible EV.  EVs covered by CHEAPR include battery electric, fuel cell, and plug-in hybrid vehicles. Full details are available at evconnecticut.com.
Since the program was launched, more than $632,000 in rebates has been issued or reserved for the purchase or lease of 278 vehicles.
The new $1 million in funding is available as a result of revenues the state receives from its participation in the Regional Greenhouse Gas Initiative (RGGI). The RGGI program was designed to reduce carbon emissions from electric generating facilities. Under the program, power plant emissions allowances are sold through auctions, and in-state energy efficiency, renewable energy and other consumer benefit programs invest the proceeds.
Revenues from RGGI are also being used to provide more than $1 million in grants to cities and towns and state agencies that purchase eligible EVs for their fleets and install charging stations for their use, as well as for the public.
This new grant program will provide a reimbursement of $15,000 per EV and $10,000 per charger meeting the program guidance specifications. The grant guidelines limit recipients to a maximum of six EVs and chargers.
The Hartford Courant reports that Middletown, Conn. is one of the first cities to benefit from the program, purchasing six 2016 Ford Focus Electric vehicles with a $115,064 grant from DEEP. Middletown pitched in another $78,606 to complete the purchase of the EVs.
The focus on charging stations – as well as sales of EVs – builds on DEEP's efforts to develop a statewide, publicly available charging network.An EVConnecticut grant program has financed the installation of 134 publicly available charging stations with 194 plugs. These stations are part of a network of 187 publicly available charging stations with 419 plugs across the state.