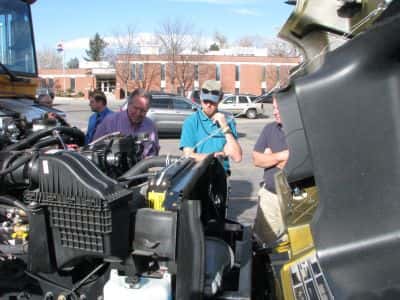 Poudre School District (PSD), which serves communities in greater Fort Collins, Colo., has deployed two new school buses powered by propane autogas in its fleet. The Blue Bird buses use liquid propane fuel systems from ROUSH CleanTech integrated with the Ford 6.8-liter engine.
'We are compiling data, and after a trial period, we should be able to make some type of determination about the viability of future propane bus purchases,' says Jeff Fox, the school district's transportation supervisor.
Both of these buses are being used on regular school routes. The propane autogas vehicles have the same seating configurations and capacities as other buses in the fleet, according to the district.
Todd Weng, PSD's vehicle maintenance director, told The Coloradoan that the district is buying propane autogas for $1.41/gal., compared to diesel's $3.26/gal.