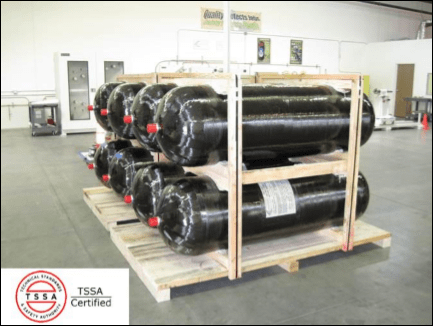 CNG cylinders international (CNGci), a member of the Winkelmann Group, has received Canadian CRN approval for the provinces of Ontario and British Columbia.
CNGci says that it is currently the sole producer of large-diameter Type 3 cylinders in the world, which, according to the company, gives it a significant technological advantage in the market segment.
CNGci asserts that the superior heat dissipation of the aluminum liner allows for significantly more gas and more usable DGE in the cylinder under fast-fill conditions.
"We are pleased to now be able to increase our market penetration to include two key Canadian provinces and look forward to serving our customers even better," comments a company spokesperson.