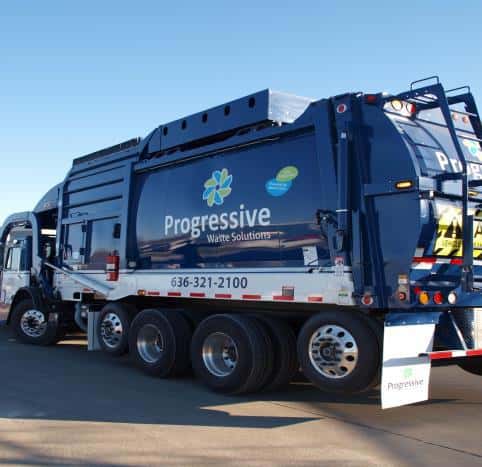 Progressive Waste Solutions Ltd., a North American refuse and recycling company, announced it has received its highest score (96 out of 100) in 10 years of participating in the CDP Report. The company attributes its lower greenhouse-gas emissions, in part, to the conversion of its fleet to compressed natural gas (CNG).
The CDP, formerly the Carbon Disclosure Project, is an international, not-for-profit organization providing a system for companies and cities to measure, disclose, manage and share greenhouse-gas emissions information.
"We are very proud of our work in reducing our carbon footprint, which underscores the progressive approach we take toward creating a more sustainable future for our customers, employees and the communities we serve," says Joseph Quarin, Progressive's president and CEO. "This is an important measure to evaluate our progress toward lowering our greenhouse-gas emissions."
Progressive launched a corporate initiative in 2013 to replace its diesel-powered collection fleet with vehicles using CNG, and the company now has a large CNG fleet in operation in Canada, with CNG fleets in Surrey and Coquitlam, British Columbia; Simcoe County, Ontario; and Montreal, Quebec. By the end of 2015, Progressive says it will add another 63 CNG vehicles to service the Region of Peel starting in January 2016.
In addition to its CNG fleet efforts, the company attributes its lower emissions – and, thus, higher CDP Report score – to improved landfill gas management.