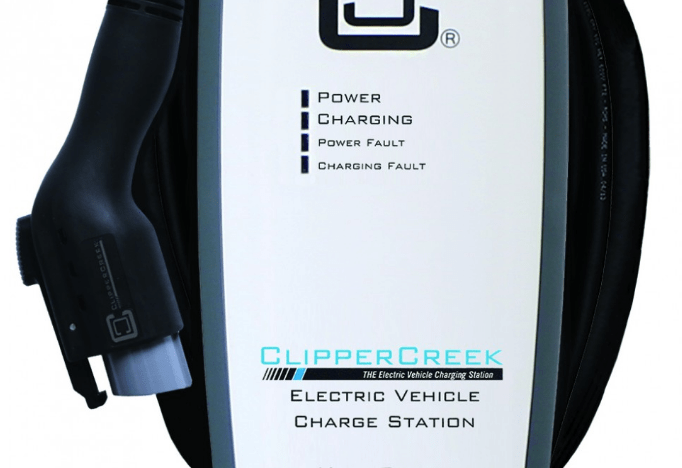 California-based ClipperCreek, an electric vehicle (EV) charging equipment company, says that its 32-amp, Level 2 EV charging station, HCS-40, is now available with a "Ruggedized" option, including an overmolded connector, field-replaceable connector latch and five-year warranty.
According to the company, the HCS-40R and HCS-40PR models are designed for fleet, parking lot and extreme weather conditions. The Ruggedized option is offered at $100, in addition to the base price of $565 for the hardwired HCS-40 and $589 for the plug-in HCS-40P, says ClipperCreek.
"As the market matures, we have found that the electric vehicle connector can take a real beating in some environments," says Jason France, president and founder of ClipperCreek. "Customers have asked for an even tougher connector option. In response, we developed a new overmolded connector with a replaceable latch. We stand behind this connector's durability by pairing it with a five-year product warranty."
"ClipperCreek's products all have NEMA 4 enclosures for indoor/outdoor installs," adds Erik Mason, ClipperCreek's business operations manager.
According to the company, the HCS-40R and HCS-40PR provide 7.7 kW of power and 25 feet of charging cable for installation flexibility and enhanced vehicle reach.
The Ruggedized chargers are compatible with ClipperCreek's ChargeGuard key-based access control solution.