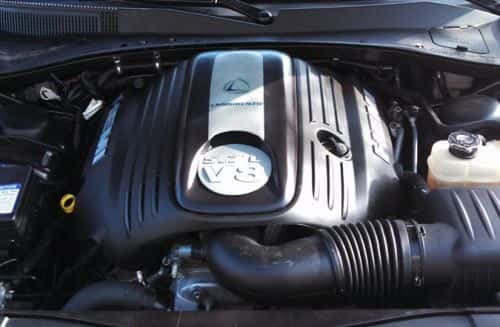 Chrysler Group and alternative fuel vehicle conversion specialist Landi Renzo USA recently partnered to create a Chrysler 300 sedan featuring a 5.7-liter Hemi V8 that draws from a compressed natural gas (CNG) bi-fuel system.
Italy-based parent company Landi Renzo has been working with Fiat – Chrysler's parent company – on alt-fuel vehicles since 2009. This partnership in the U.S. was devised in order to develop a luxury passenger vehicle that takes advantage of CNG's fuel cost savings.
'We are excited to have this opportunity of working with Chrysler, which has demonstrated how collaboration between experienced management and a talented team of engineers can yield positive, influential results in the alternative fuels market,' says Andrea Landi, Landi Renzo USA's president and CEO.
The companies say the CNG bi-fuel Chrysler 300 will be used for promotional purposes in the U.S. as an educational tool highlighting the use of alternative fuels in various types of vehicles.