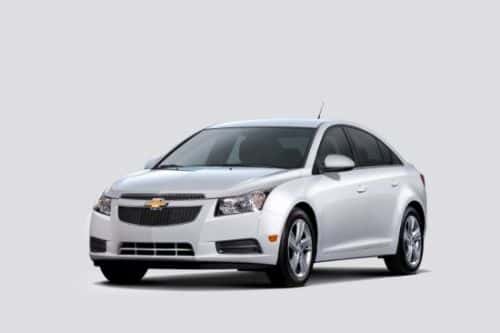 GM has announced that a 2.0-liter turbo diesel version of the Chevrolet Cruze sedan will be available this summer in the U.S. and Canada. The vehicle will achieve an estimated 42 mpg (highway) and offer 148 hp/258 lb-ft torque.
'Cruze Clean Turbo Diesel fills an important role in Chevrolet's diverse four-cylinder lineup and is primed to win over diesel devotees and compact car buyers with its performance, torque and fuel economy,' says Chris Perry, Chevrolet's vice president of marketing. 'We leveraged engineering expertise from around the globe to develop a world-class, low-emissions engine to give U.S. and Canadian customers a car that's both fun to drive and practical at the pump.'
The MSRP is $25,695, according to Chevrolet. Standard features include a two-year maintenance plan, a five-year/100,000 mile powertrain warranty, and the MyLink 'infotainment' system.
Since launching the Cruze in 2010, GM has sold nearly 2 million units of the vehicle globally.