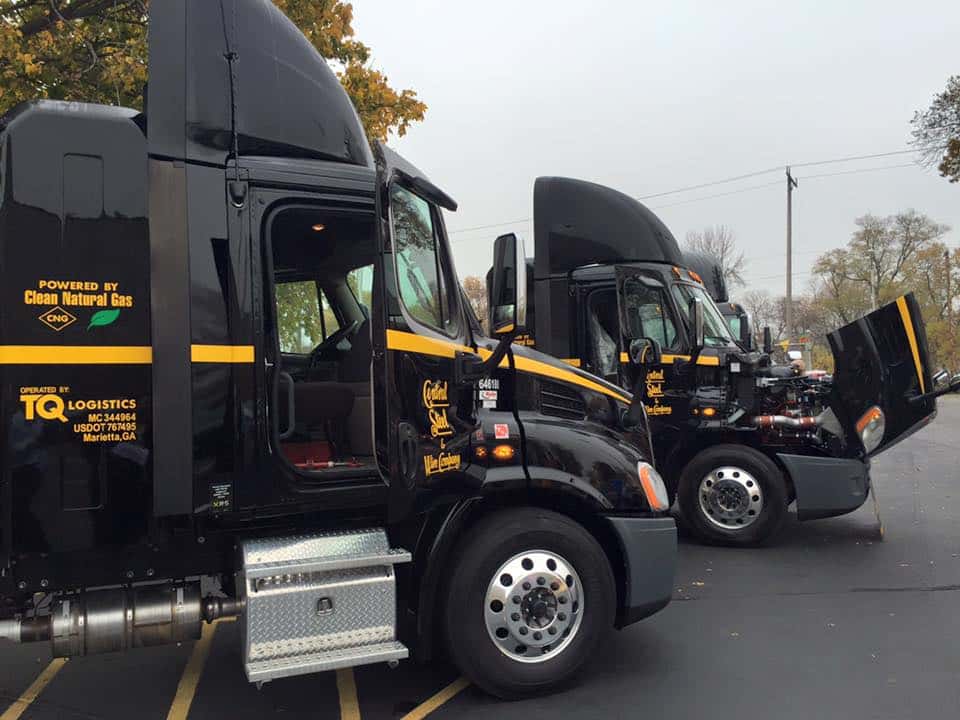 Central Steel & Wire Co. has announced its first alternative fuel vehicles, having launched three compressed natural gas (CNG)-powered Freightliner tractors in the Milwaukee area.
The metals distributor and fabricator says the project is the result of a collaboration involving TQ Logistics Inc., equipment provider Ryder System Inc. and fuel network provider Kwik Trip.
"This transition to CNG demonstrates our commitment to creating a sustainable future by lowering our company's carbon footprint," says Michael Sullivan, chairman, CEO and director of Central Steel & Wire.
The company considers this a pilot project, and depending on how everything works out, it might lead to more CNG fleet vehicles in the future.
"This project provides many firsts for the area, as these are the first CNG vehicles for CSW, the first CNG project for TQ Logistics and the first full-service leasing fleet for Ryder in the state of Wisconsin," says Jim Foulks, vice president of sales and marketing of TQ Logistics. "The success of this endeavor relies heavily on the fuel network established by Kwik Trip, a leader in the CNG market."
"Many trucking companies are making the decision to include CNG in their fleet portfolios," adds Lorrie Lisek, executive director of Wisconsin Clean Cities. "Significant fuel cost savings, reduced emissions and the reduced reliance on petroleum have been key factors in their decision process. We congratulate Central Steel and Wire Co. on their decision to advance the CNG market in Wisconsin."
Photo courtesy of Wisconsin Clean Cities