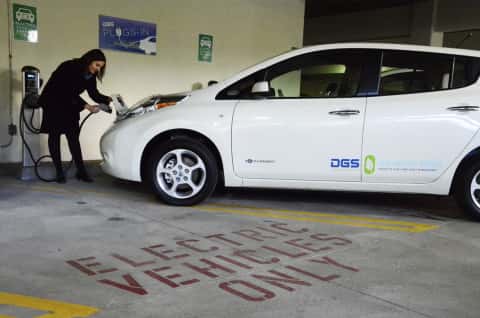 The California Department of General Services (DGS) has added 10 new Nissan Leaf electric vehicles (EVs) to its fleet and debuted two dozen EV charging stations at locations in the Sacramento area.
'Along with reducing the size of the state fleet, the administration remains committed to clean, green efforts,' says Anna Caballero, state and consumer services secretary. 'This is just our first step toward achieving a more sustainable state government fleet.'
The purchase, installation, and technical support of the charging stations were supported by grants from the U.S. Department of Energy and the California Energy Commission. The public-access chargers are located at 1517 13th St., 1500 10th St. and 1517 11th St. in Sacramento, and at 707 3rd St. in West Sacramento. The DGS notes that nine more stations will be installed at state garages in the coming months.