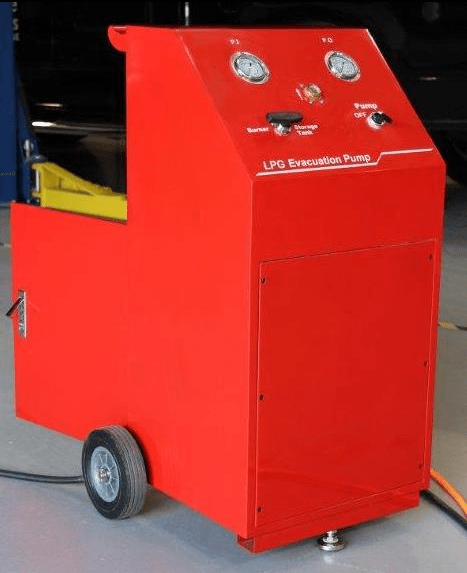 Blossman Services Inc. (BSI), a subsidiary of Blossman Gas Inc. and the equipment distributor for Alliance AutoGas, is now offering what it says is the first autogas liquefied petroleum gas (LPG) evacuation pump of its kind in the U.S., designed to remove propane from autogas tanks when service or repairs are required.
According to BSI, this patent-pending Autogas LPG Evacuation System can evacuate a Gen 3 original equipment manufactured, fuel pump-equipped LPI vehicle tank filled with 44 gallons in only 1.5 hours to a zero PSI tank pressure – all without venting any propane into the atmosphere.
With this pump, fleets can transfer fuel from the vehicle fuel tank being serviced to another autogas vehicle, to a refueling station or to a separate LPG storage tank.
BSI notes that a commercial twin piston or scroll type air compressor will be needed to operate the Autogas Evacuation Pump at its optimum performance levels.
BSI states that this new pump boasts the following key benefits:
Completely air operated, reducing any ignition sources for safety;
Rugged pneumatic wheels that allow ease of movement over rough, off-road surfaces;
A visual flow indicator that allows a user to visually monitor the transfer of propane during the evacuation process;
Optional vapor flaring mode to allow flaring by trained propane professionals and autogas mechanics; and
Fuel may be returned back into the tank after service with no loss of propane.