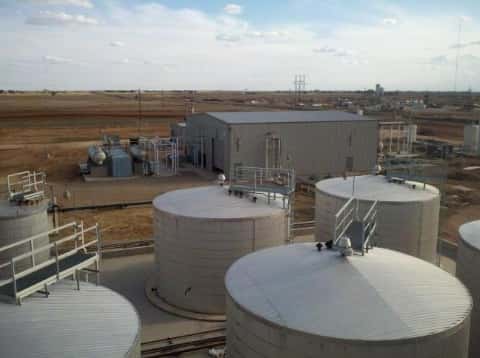 Renewable Energy Group (REG), a company focused on producing and marketing biodiesel, says it plans to build a B100 wholesale terminal at its biodiesel plant near Clovis, N.M.
The facility, which is almost halfway complete, will have an output of approximately 15 million gallons per year. REG is converting the site's liquid storage and truck load-out into a wholesale terminal for REG-9000 biodiesel sales via truck and rail. Product will be available in July.
'Using the location as a terminal is an important initial step in the process to meet local market demand,' notes Daniel J. Oh, president and CEO.