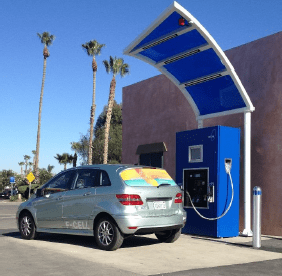 Bennett Pump Co., a Spring Lake, Mich.-based provider of fuel dispensing technology for retail and commercial applications, as well as alternative fuels technology, says its hydrogen fuel dispensers have received third-party regulatory type certification from MET Laboratories.
The company asserts that it is the first North American manufacturer of retail hydrogen refueling equipment for passenger cars to receive type approval from MET Laboratories, which is a global provider of independent testing and certification for the operational safety and compliance of electromechanical equipment.
"Hydrogen vehicles are relatively new, and the fueling process needs to be comfortable and safe for consumers," says James Collier, senior vice president of sales and marketing.
"Therefore, it is very important that the equipment used for hydrogen refueling is tested and certified safe for the intended use. MET Labs has an exceptional reputation, and their test procedures provide customers, installers and local regulators with peace of mind," he adds.
Bennett says that its hydrogen dispensers have been type certified to the following standards:
ANSI/CSA HGV 4.1-2013; standard for hydrogen dispensing stations, March 2013;
NFPA 2; Hydrogen Technologies Code, 2016 Edition; and
NFPA 496; Standard for Purged and Pressurized Enclosures for Electrical Equipment, 2013 Edition.