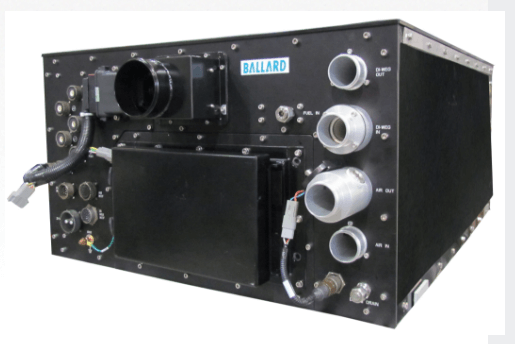 Canada-based fuel cell company Ballard Power Systems has entered into a definitive equipment supply agreement with Zhongshan Broad-Ocean Motor Co. Ltd. for the supply and delivery of 200 FCveloCity fuel cell engines.
As reported, the fuel cell engines are to be used in demonstrations of clean energy buses and commercial vehicles in key Chinese cities. The engines will be manufactured and supplied by Ballard from its operations in British Columbia, with shipments scheduled for 2017.
Ballard says the deal is valued at approximately $11 million.
"We are working to close the strategic technology transfer, licensing and supply deal with Broad-Ocean that we announced in February, under which Broad-Ocean plans to set up three module assembly operations in China," says Randy MacEwen, Ballard president and CEO. "Once closed, we will work to execute terms of the deal this year.
"In parallel, Broad-Ocean plans to seize early market demand for fuel cell buses and commercial vehicles in strategic demonstration projects in key Chinese cities. As a result, we will supply Broad-Ocean with 200 fuel cell modules in 2017 to support these initial projects," he says. "This $11 million order will be incremental to the expected $25 million value of the technology transfer deal."
This is only the company's latest deployment in China. In January, Ballard announced that it signed an equipment sales agreement with a major Chinese manufacturer of battery-electric buses for 10 FCveloCity-MD 30 kW fuel cell engines.