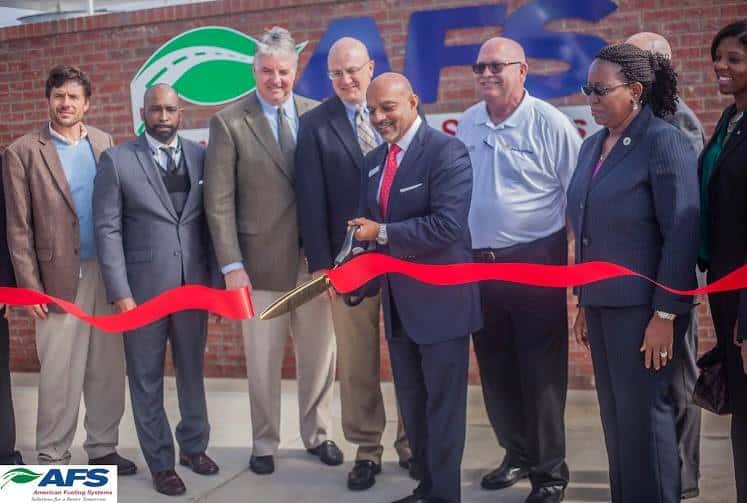 American Fueling Systems (AFS) has opened a public-access compressed natural gas (CNG) station in Columbus, Ga., at 4506 Armour Rd.
According to the company, the $2 million facility is the first CNG station in Columbus and will service the fueling needs of the city, the Muscogee County School District, and other public and private fleets in the area. The facility features three dispensers with six hoses and is located on a major thoroughfare of Columbus less than 0.2 miles from Interstate 185 at Exit 7.
"Our aim is to become the first mover in the city of Columbus, Ga.," says AFS CEO Rahim Charania. "AFS has identified tremendous potential for alternative fuel sales in the Columbus area. This market is primed for growth, and AFS will develop unique solutions to accelerate the rate of growth through its active business development capabilities."
The grand opening event featured Columbus Deputy City Manager Lisa Goodwin, along with business and community leaders from Liberty Utilities, Clean Cities-Georgia, Penske and the Muscogee County School District.
Photo courtesy of American Fueling Systems' Facebook page