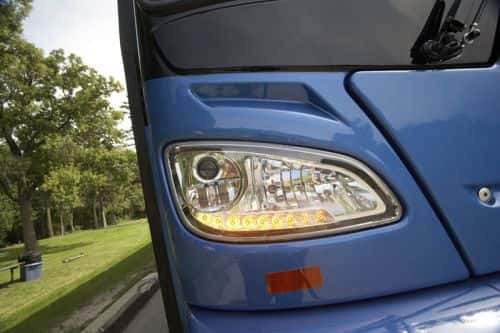 New Flyer Industries Inc. says the Birmingham-Jefferson County Transit Authority (BJCTA), the agency that operates the public transportation fleet in and around Birmingham, Ala., has ordered 50 Xcelsior 40-foot buses that run on compressed natural gas (CNG).
The five-year contract calls for 20 CNG buses initially, with three options of up to 10 CNG buses each. In addition to the firm order for 20 buses, BJCTA is also exercising 10 option buses.
'BJCTA is in the process of replacing its entire fleet with state-of-the-art compressed natural gas buses for the benefit of its riders and continuing its commitment to air quality and pollution control,' says Ann Dawson August, BJCTA's executive director.
The 30 CNG buses are anticipated to begin production in the second quarter of 2013. All buses are expected to be delivered by the third quarter of 2013.