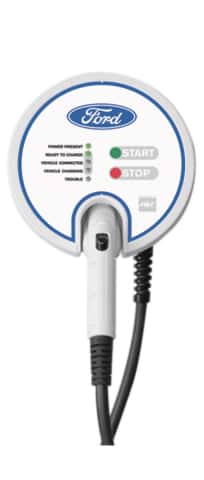 Ford Motor Co. has selected AeroVironment Inc. as the preferred installation partner and authorized charging station supplier for the Ford Focus Electric, C-MAX Energi and Fusion Energi plug-in electric vehicles (EVs).
With AeroVironment's 240 V charger, Ford's plug-in hybrid C-MAX Energi and Fusion Energi will recharge in 2.5 hours, and the Focus Electric will recharge fully in less than four hours. By comparison, charging the Focus Electric from a standard 120 V wall outlet can require 18 to 20 hours for a full recharge.
Ford says its EV customers can now buy an approved 240 V charger and schedule a professional installation with AeroVironment at (888) 219-6747. Customers will soon also have a web-based option for ordering charging packages or purchasing charging stations.
AeroVironment says that, to date, it has deployed more than 11,000 charging stations across North America.