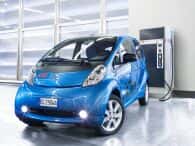 Global power and automation technology group ABB says its Terra 51 direct-current electric vehicle (EV) fast charger has attained the Underwriters Laboratories (UL) listing, which reflects the product's compliance with North American safety standards.
The Terra 51 reduces EV charging times from eight hours to as little as 15 to 30 minutes, ABB says. They can be connected to any charging network or community via the Open Charge Point Protocol, as well as ABB's Network Operations Center (NOC), which provides remote maintenance and software updates.
'This certification is a key step to further developing our global portfolio and enabling us to better serve the North American market,' says Hans Streng, senior vice president and general manager of ABB's EV charging infrastructure product group.
ABB notes that the Terra 51 is also compliant with Federal Communications Commission guidelines related to radio frequency emissions.