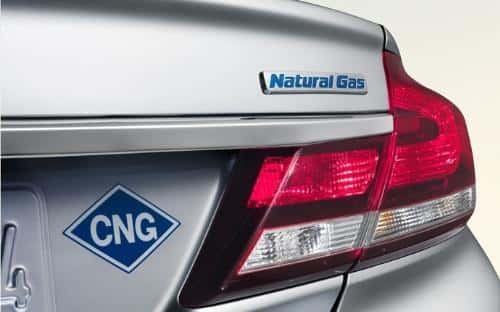 Honda says a California Energy Commission credit of $1,000 is available to consumers and fleet owners who purchase a new Civic Natural Gas from any certified dealer in the state.
According to the company, dealerships apply the credit immediately at the time of the vehicle purchase. Fleet operators can take advantage of up to 20 separate credits on NGV purchases – in addition to taking advantage of the state's high occupancy vehicle and high occupancy toll lanes.
'With gasoline prices forecasted to rise in California this summer, attractive offers like purchase credits make this a great time to purchase a Civic Natural Gas vehicle,' says Steve Center, vice president of the American Honda Environmental Business Development Office. 'If you're looking to save money at the pump, spend less time in traffic and reduce your environmental impact, the Civic Natural Gas Vehicle is an ideal choice.'
The Civic Natural Gas is a dedicated compressed natural gas (CNG) vehicle with an estimated combined EPA fuel-economy rating of 31 mpg. Honda announced the 2014 model earlier this year, debuting new standard features to complement the 110 hp, 1.8-liter i-VTEC four-cylinder engine and 8 GGE of on-board CNG storage.