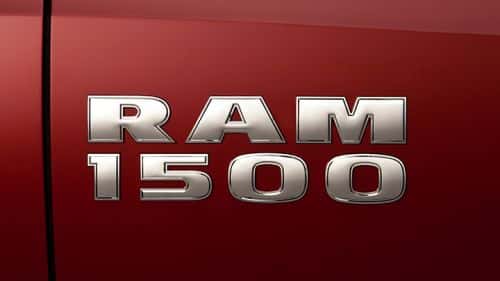 Chrysler Group says the U.S. Environmental Protection Agency (EPA) has assigned a 28 mpg (highway) fuel-economy rating to the 2014 Ram 1500 pickup truck equipped with the 3.0-liter EcoDiesel V-6 engine.
The company says the rating reflects 'the best highway-cycle test result ever achieved by a full-size, half-ton pickup.' On top of the fuel economy, the turbo-diesel truck offers peak torque of 420 lb.-ft. (569 Nm).
'The new Ram 1500 EcoDiesel is truly in a class of its own, with 28 mpg and the ability to tow 9,200 pounds,' says Reid Bigland, president and CEO of the Ram brand.
The 3.0-liter EcoDiesel features selective catalytic reduction (SCR), high-pressure cooled exhaust gas recirculation (EGR), variable swirl intake ports and a variable-geometry turbocharger. The vehicle is 50-state-compliant with Tier 2-Bin 5/LEV II emissions regulations.
Pricing for the 2014 Ram 1500 starts at $24,200, plus a $1,195 destination charge. The V-6 EcoDiesel with TorqueFlite eight-speed automatic transmission is priced $2,850 higher than a similarly equipped Ram 1500 with a 5.7-liter HEMI V-8 with TorqueFlite eight-speed transmission.
Ordering for EcoDiesel models begins Feb. 7.