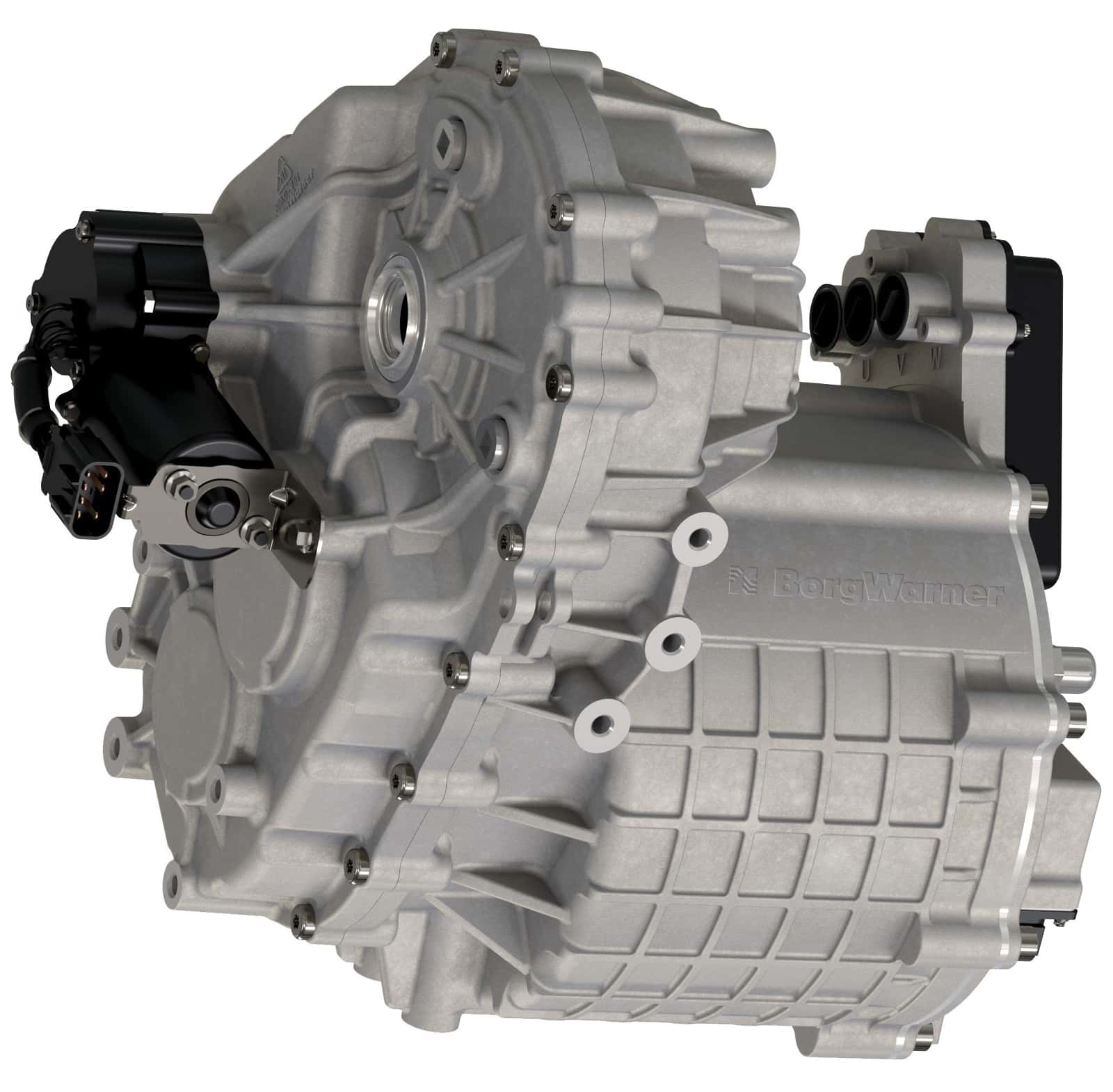 BorgWarner, a clean and efficient technology solutions provider for combustion, hybrid and electric vehicles (EVs), says it will launch its electric-drive module (eDM) with integrated eGearDrive transmission in two pure EVs from a major Chinese automaker.
According to the company, production is expected to begin in summer 2017.
"BorgWarner's new eDM combines our know-how in eGearDrive transmissions, first launched in 2009, with our newly acquired expertise in electric motor technology from the former REMY business," says Stefan Demmerle, president and general manager of BorgWarner PowerDrive Systems. "Our first application of this integrated, world-class propulsion solution will be produced locally in China."
The company says its eDM combines its electric motor technology with proven eGearDrive transmission to provide a highly efficient, low-weight and compact propulsion solution for electric and P4-type hybrid vehicles.
Featuring patented high-voltage hairpin (HVH) technology and optional power electronics, BorgWarner says its HVH 250 electric motor delivers enhanced performance, with over 95 % efficiency. Through its high-efficiency gear train and compact, low-weight design, the eGearDrive transmission contributes to extended battery-powered driving range, which, in turn, reduces the battery capacity required.
As reported, BorgWarner's comprehensive product portfolio includes numerous other technologies for hybrids and EVs, such as the eBooster electrically driven compressor, cabin heaters and auxiliary thermal coolant pumps, supporting automakers around the world in designing vehicles that are both clean and efficient.