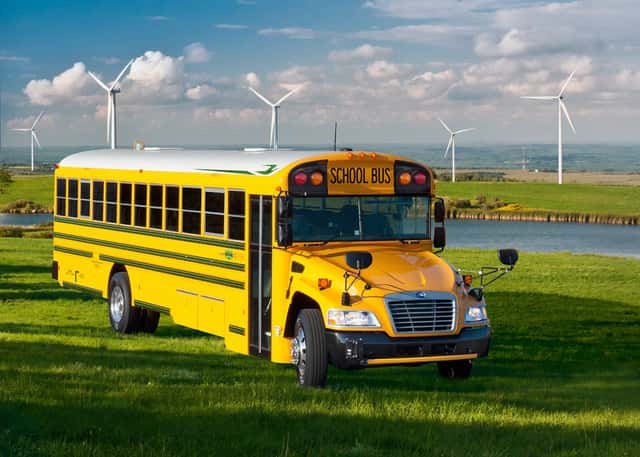 ROUSH CleanTech has wrapped up a case study that reviews the first year of one of the largest propane vehicle deployments in the U.S.: Student Transportation Inc.'s (STI) deployment of 435 propane-powered Vision school buses from Blue Bird Corp. for the public schools in Omaha and Millard, Neb.
Each of these full-size Type C buses uses a Ford 6.8-liter V10 engine integrated with ROUSH CleanTech's propane autogas system. STI has been refueling these buses at four private propane autogas refueling stations (3,000-, 4,000-, 6,000- and 18,000-gallon), and the company has secured a supply of propane for about $1.75/gallon.
The case study says the total fleet of propane buses travels about 50,000 miles per school day, having accumulated approximately 3 million miles during this past school year. Each day, the fleet saved almost $5,000 in fuel costs alone vs. diesel.
Right now, only 20 of the districts' buses are diesel-fueled, and these units are used only when the propane buses are in the shop for maintenance or repairs.
To read the full case study, click here.