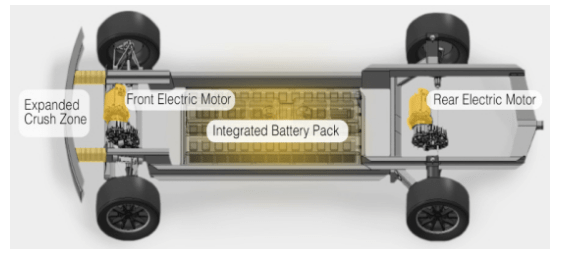 Workhorse Group Inc., an original equipment manufacturer (OEM) of battery-electric vehicles, has announced that it will present a working concept truck of the W-15 electric pickup work truck with range extender for fleet usage at the ACT EXPO Conference held May 1-4, 2017, in Long Beach, Calif.
According to the company, Workhorse's goal is to make the W-15 the most economical, safest and lowest-emissions pickup truck in America.
The new Workhorse W-15 light-duty platform design is an extension of the E-Gen electric technology used in Workhorse medium-duty delivery trucks and features an expected 80-mile battery range.
If needed, the onboard gasoline generator will operate after battery power has been depleted, the company adds.
Said to be the first plug-in, range-extended electric pickup truck built from the ground up by an OEM, the W-15 features a large frontal crumple zone and low center of gravity. Overall, the Workhorse W-15 electric truck is expected to lower emissions and lower total cost of ownership to fleets through lower fueling and maintenance costs.