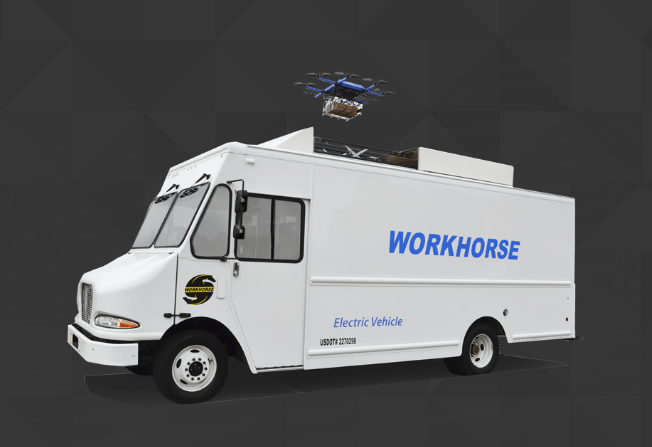 Workhorse Group Inc., a Cincinnati-based developer of a truck-and-drone delivery model, is applauding the Federal Aviation Administration's (FAA) new unmanned aircraft system (UAS) rulemaking, as it could open a new door for the company's technology.
Workhorse Group is an original equipment manufacturer of medium-duty, battery-electric trucks, as well as the HorseFly UAS, which is designed to be launched from the roof of the company's U.S. Environmental Protection Agency-approved Workhorse E-GEN electric delivery truck.
According to Steve Burns, CEO of Workhorse, the company is "uniquely placed within the commercial package delivery sector to take advantage of [the rulemaking]," which specifically states that the "transportation of property for compensation or hire" is allowed as long as the drone is flown within the visual line of sight of the operator (and adheres to all other provisions outlined in the rulemaking, such as not being flown over people).
"In addition to the financial savings and environmental benefits Workhorse provides, the drone-and-truck combination satisfies the operational limits outlined by the FAA [yesterday]," Burns says. "This includes the ability to maintain visual contact with the drone as it approaches a residence to drop off a package."
In comparison, Amazon, for example, has been developing a drone delivery system that would require beyond-line-of-sight operations – a type of flight requiring additional authorization from the FAA, according to the agency's new rules.
Burns adds, "We are currently studying the FAA rules in detail and plan to take advantage of the greater leeway they allow us as the drone-based package delivery space continues to evolve rapidly."
For the past six months, Workhorse has been testing its HorseFly drone via a Section 333 exemption granted by the FAA.