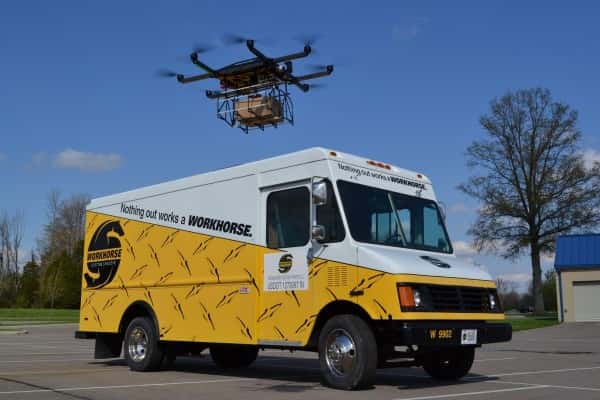 Workhorse Group has signed an agreement with the rechargeable battery division of Panasonic Industrial Devices Sales Co. of America for the supply of "18650" cylindrical Panasonic lithium-ion batteries for Workhorse's battery-electric, medium-duty trucks.
"We are delighted about our agreement with Panasonic and look forward to a mutually successful relationship," says Steve Burns, Workhorse CEO. "We are quite confident that Panasonic batteries are key to the performance of our electric trucks."
Workhorse says that it is striving to evolve and grow the medium-duty truck market for alternative propulsion systems that reduce both the environmental impact and operating costs. According to Workhorse, Panasonic's lithium-ion batteries feature the high capacity, durability and cost performance that will further help Workhorse differentiate its battery-powered electric vehicles.
The Panasonic "18650" cells are built into battery packs sized to meet the routes that fleet customers require. These are the same cells used to power the Tesla Model S and Model X.
Workhorse utilizes the Panasonic cells in its E-GEN extended-range, battery-electric trucks and E-100 all-electric trucks, offering customers the options that best meet their needs.