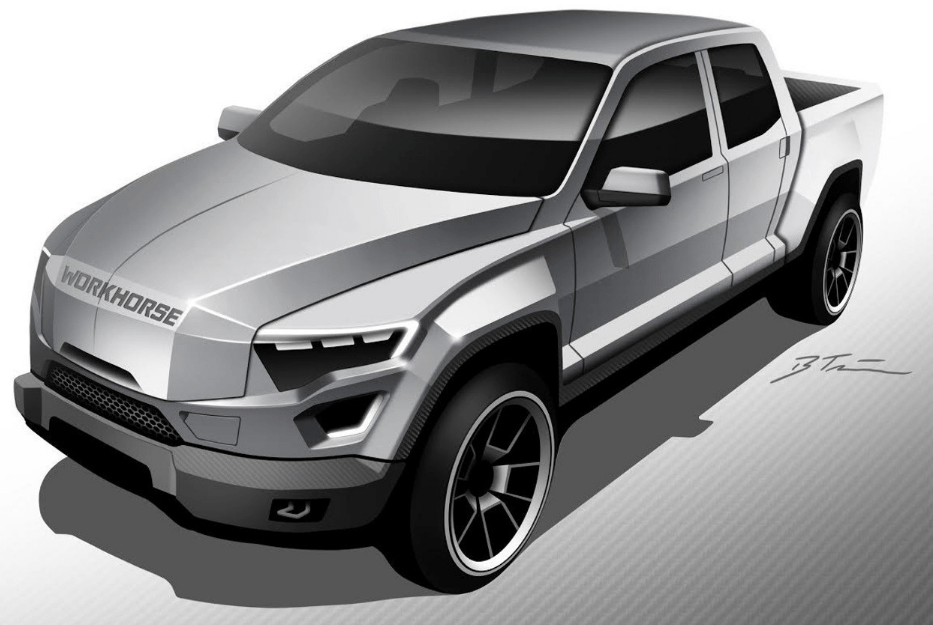 Workhorse Group Inc., an original equipment manufacturer (OEM) of battery-electric vehicles, has commenced development of an electric pickup work truck with a range extender for fleet usage.
Expected to be in production in 2018, the new Workhorse W-15 light-duty platform design is an extension of the E-Gen electric technology used in Workhorse medium-duty delivery trucks, the company says.
With an 80-mile battery range using Panasonic 18650 lithium-ion batteries, the Workhorse plug-in hybrid electric vehicle (PHEV) is expected to cover the vast majority of miles driven in a day by fleet owners of locally driven trucks. If needed, the gasoline generator will then operate after battery power has been depleted, allowing the driver to complete the day's tasks.
As many fleet operators are committed to the "greening" of their fleets, the Workhorse W-15 electric truck will be designed to dramatically lower emissions, and the resulting lower fueling and maintenance costs are expected to reduce total cost of ownership for fleet managers.
According to Workhorse, the company has already received non-binding letters of interest from Duke Energy and the City of Orlando, Fla., municipal fleet.
As reported, this PHEV is expected to reduce fuel consumption; significantly lower fleet emissions; and further, include proven components, such as the range-extending generator package, in order to ease some concerns companies may have when introducing new products into their fleets.
"We believe this will be the first plug-in, range-extended electric pickup truck built from the ground up by an OEM in America. It's not a conversion vehicle," says Steve Burns, Workhorse CEO. "We feel the extended-range capability from the combination of Panasonic batteries and an onboard generator will deliver the performance that fleet managers expect from a work truck."