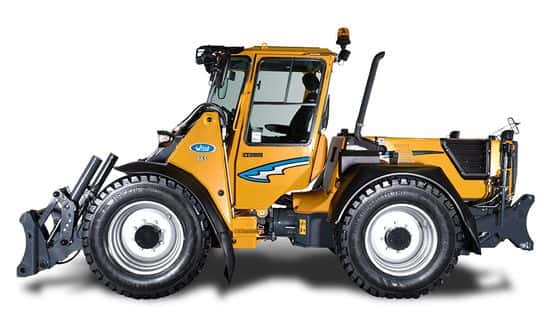 Williams Advanced Engineering has announced that it will be working with Vilakone Oy to create a new zero-emission, multi-function machine based on the existing Wille 665 platform. Vilakone Oy, part of the While Group, is the largest manufacturer of environmental equipment, such as street sweepers, leaf blowers and snow plows. A total of more than 6,000 Wille multi-function machines have been sold so far in Finland, Sweden, Norway, Russia and North America. The standard Wille is powered by a Caterpillar diesel engine.
The cooperation agreement between Vilakone and Williams Advanced Engineering will ensure that the product development of Wille multi-function machines will continue to be class-leading for years to come.
"Williams has worked closely with Wihuri for a number of years on marketing campaigns, and this is now extending into technology collaboration," says Paul McNamara, technical director for Williams Advanced Engineering. "With a major city like Helsinki setting out a zero-emission strategy for the future, having a zero-emission product will be a big asset for Vilakone, and we will be using our expertise in vehicle electrification and batteries to help them create a tough, multi-purpose machine that has sector-leading, energy-efficiency ratings."
Williams has already participated in the design and manufacture of the Jaguar C-X75 hybrid supercar, a fully electric demonstrator vehicle for Aston Martin, and the supply of the batteries that power the cars in Formula E, the world's first fully electric racing series. However, the Wille 665 is a bit of a departure for the engineering firm.