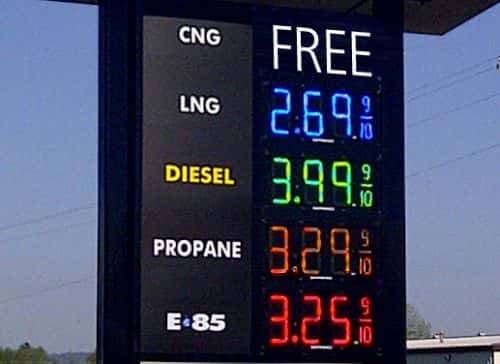 Westport Innovations has extended, through the end of the year, a limited-time offer whereby its new light-duty natural gas vehicle (NGV) customers receive free compressed natural gas (CNG) fuel for their fleets.
Customers who order five or more Ford vehicles that integrate a Westport WiNG Power System will be given credits that they can redeem for free CNG from any Clean Energy Fuels retail natural gas station.
The number of credits depends on the number of vehicles ordered, the company says. A purchase of five Westport WiNG-powered Ford F-150 trucks, for instance, equates to 500 GGE of free CNG per vehicle. A fleet that purchases 50 or more trucks receives 2,500 GGE of CNG per vehicle – that's nearly $5,000 in fuel savings on each truck.
Westport says it will give away up to a total of 750,000 GGE through the program, which operates on a first-come, first-served basis. The credits that fleets receive will be good for two years, through Dec. 31, 2015.
For more details, click here or send an email to sales@westport.com.