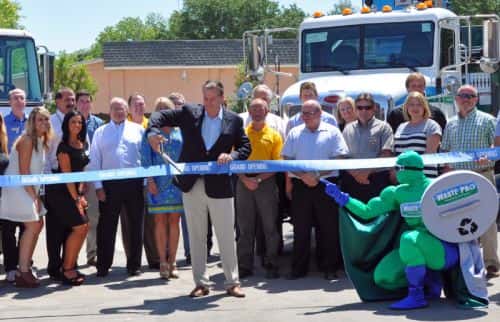 Waste Pro USA, a Florida-based refuse and recycling company that operates in eight southeastern states, recently opened a new compressed natural gas (CNG) fueling facility in Jacksonville, Fla.
The company says it held a ribbon-cutting ceremony in late April, with Jacksonville Council members and other city staff in attendance.
According to Waste Pro, the CNG station has the capacity to time-fill more than 45 service vehicles simultaneously at the Strickland Street Regional Operations Center. This facility marks the fifth in Waste Pro's southeastern footprint, with the other facilities also located in Florida at Ft. Pierce, Palm Coast, Daytona and Pompano.
Waste Pro says this latest $2 million investment ($23 million total investment in the complex) is part of the company's transition to cleaner, more abundant domestic sources of fuel that began in 2012. In fact, the company says its total investment in CNG fueling technology and equipment has exceeded $50 million thus far, with an additional facility slated to open in Sanford, Fla., later this year.
Photo courtesy of Waste Pro USA