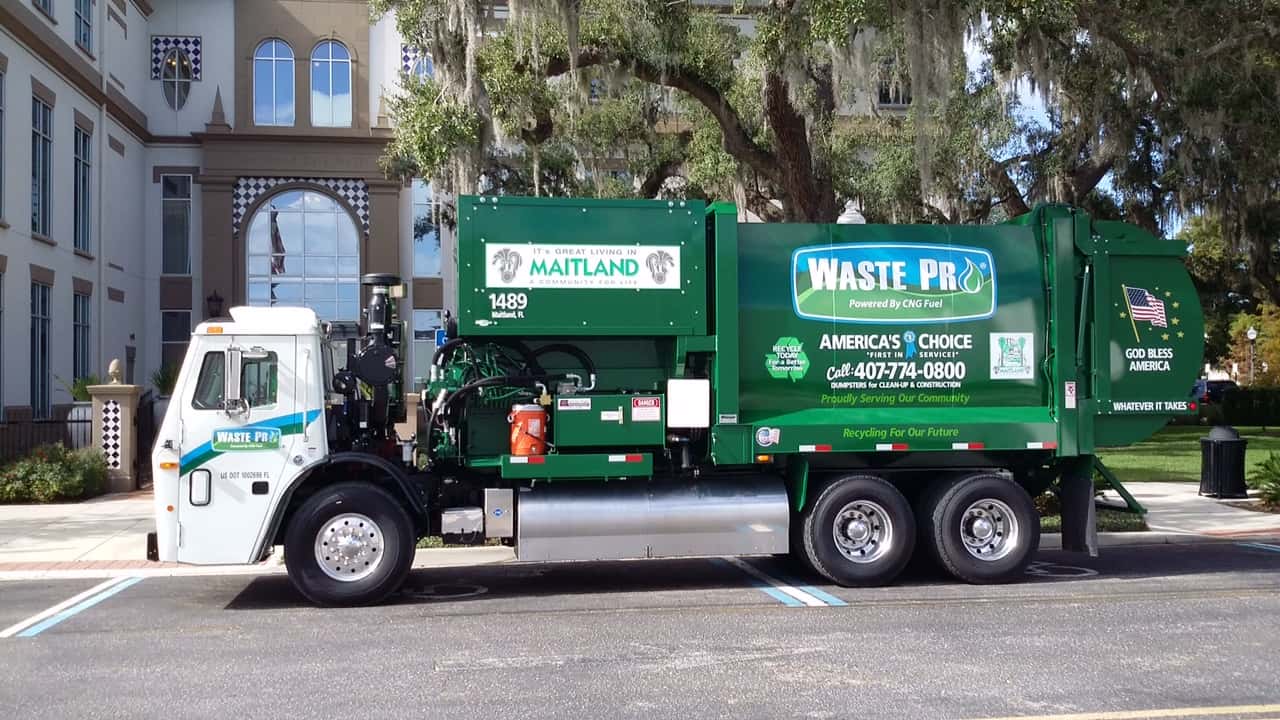 Waste Pro USA has partnered with Clean Fuels Energy Corp. on the design and construction of compressed natural gas (CNG) stations at Waste Pro's Sanford, Fla., and Sarasota, Fla., properties. The Sanford CNG station will accommodate 90 CNG-powered service vehicles, and the Sarasota station will be capable of fueling 30 CNG vehicles.
Waste Pro says it is also working with Clean Energy to expand its current CNG station in Pompano, Fla., from a capacity of 30 vehicles to 50 vehicles.
In 2012, Waste Pro set a goal to transition the majority of the fleet of collection trucks from diesel fuel to CNG. These two new CNG stations will increase the total number of CNG stations located throughout Waste Pro's southeastern footprint to seven, including other Florida facilities located in Ft. Pierce, Palm Coast, Daytona, Jacksonville and Pompano.
"Our future includes a continued commitment to solar powered facilities, residential and commercial recycling, landfill diversion, and clean air," says John J. Jennings, president and CEO of Waste Pro USA. "This move will dramatically reduce emissions in our operating footprint and potentially provide fueling stations for the cities and counties we serve."
Clean Energy currently operates and maintains a majority of Waste Pro's CNG stations and will be expanding its contract to cover all Waste Pro stations this year.